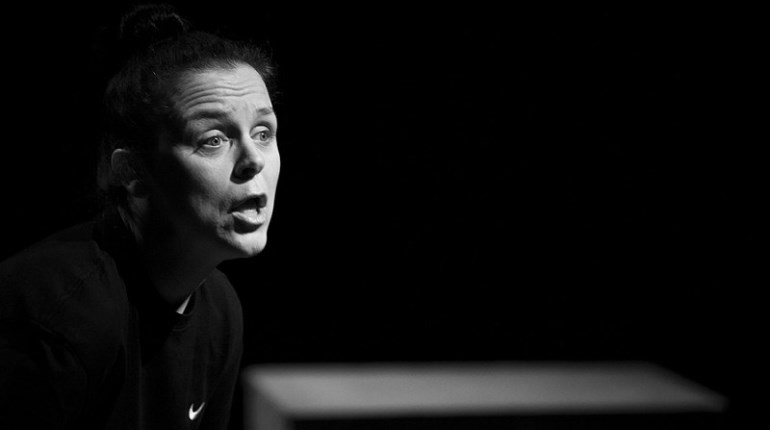 Sylvia Beatley, our artist in residence in 2014/15 returned to the Civic for a three week residency in our Loose End Studio to develop her new play 'Collecting Dolls' this August.  Sylvia worked with a creative team to envelope the audience in a multi-layered experience built using visual projection mapping, sound and music, physical movement and dance.
'Collecting Dolls' opens with two young girls discovering they are trapped inside what appears to be a storage container. One of the girls is wearing clothes that she does not recognise and has clearly been sexually assaulted. The other has bruises on her face and is scrabbling to explain to her friend how they arrived at this terrfiying place. As the play unfolds the abused girls learn their fate. The play tackles a dark and seedy part of today's society – but on a more personal level it is about friendship, betrayal and the human condition.
The creative team was made up of Sylvia Beatley as director, John Crudden for Lighting Design, Carl Kennedy for sound design, Jose Miguel for visual design, Michael McCabe for choreography and movement, Sabine D'Argent for set design and Aoife O'Sullivan for stage management. The actors were Oscar Mienandi, Ste Murray, Kelly Dwyer and Shannon Byrne.