Tenderfoot Tutors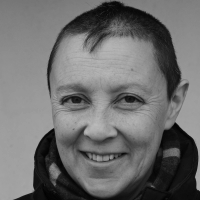 Veronica Coburn – Programme Director   
Veronica is a Civic Theatre Associate with a particular interest in participation and play.  She was a founder member of Barabbas Theatre Company with whom she toured to, amongst others, New York/Next Wave Festival BAM, Washington/Kennedy Centre, and New Zealand/Wellington International Arts Festival.  She is the author of Clown Through Mask  – The Pioneering Work of Richard Pochinko As Practised By Sue Morrison.  Written in collaboration with Sue Morrison it is published by Intellect Press.Veronica was Artist in Residence in Draíocht Arts Centre for three years, 2012 – 2015.  The focus of her residency was the building of Hallelujah! Draíocht's Community Clown Choir.  Ranging in age from 18 to 80, the members of Hallelujah! developed and performed original work that spanned vocal chorus and red nose performance.Veronica is programme director of Tenderfoot, The Civic Theatre's apprentice theatre programme for transition year students, now in its thirteenth year.  Tenderfoot provides young people in South County Dublin with the opportunity to learn about theatre by making theatre.  She is currently overseeing the implementation of IMPACT, a strategic plan to develop Tenderfoot to provide a comprehensive programme for engaging young adults in the art of theatre.Recent work includes directing the National Youth Theatre's 2019 production of Dylan Coburn Gray's Ask Too Much Of Me in the Peacock Theatre, Artistic Director of Home Theatre (Ireland), an innovative project that saw thirty original plays performed in people's homes in Dublin 15, in Draíocht Arts Centre and Ghost Hares, a public art commission in The Civic Theatre for South Dublin County Council.  Veronica is the recipient of the Prix Europa/Radio France and a Writers Guild of Ireland Zebbie Award for her work on radio.

Gavin Kostick – Writing for Theatre Mentor
Gavin is a mentor on the TENDERFOOT Programme at the Civic Theatre. He is also Literary Manager at Fishamble, where he works with writers for theatre through a variety of productions, courses, script development workshops and award-winning schemes. Gavin is also an award-winning playwright. His works have been produced in Dublin, on tour around Ireland, the UK, Philadelphia and New York. Favourite works for Fishamble include The Ash Fire, The Flesh Addicts, The End of The Road and Invitation to a Journey. Works for other companies include This is What We Sang for Kabosh, Fight Night, The Games People Play and At the Ford for RISE Productions. He wrote the libretto for the opera The Alma Fetish composed by Raymond Deane. With Danielle Galligan he co-created Gym Swim Party, a co-production with The O'Reilly Theatre for Dublin Fringe, 2019. He is currently working on The Leap a new play for Fishamble and The Ark, 2021. As a performer he performed Joseph Conrad's Heart of Darkness: Complete, a six hour show for Absolut Fringe, Dublin Theatre Festival and The London Festival of Literature at the Southbank. He has also completed a new version of The Odyssey which has been podcast by RISE Productions.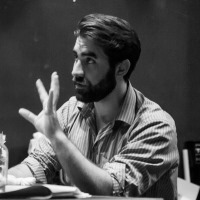 Davey Kelleher – Directing for Theatre Mentor
Davey is a theatre maker based in Dublin, working across Opera, Musical, Commercial, and Independent theatre production. He recently directed and produced "A Short Cut To Happiness" for the Edinburgh Fringe Festival (Nominated – Scotsman Mental Health Award 2019). His directing work includes the solo play, Seahorse, multi-form puppet shows, Glowworm, and Birdy, spoken-word sci-fi, These Lights, and the geopolitical allegory The Olive Tree, which has toured internationally. He produced the revival and tour of TRYST with Sickle Moon Productions (Civic Dublin/Project Arts/Lyric Belfast/VAULT London). Work with Irish National Opera includes Aida, and The Barber of Seville, and well as directing for their Studio Outreach Programme.  He is a guest tutor and director at the Lir Academy, Dublin, an Associate Artist at the Civic Theatre, and a director and playwriting mentor for the Tenderfoot Youth Arts Programme. He has worked as an Associate Director with the Cork Opera House since 2016 (ProdiJig: The Revolution, The Wizard of Oz, and The Cork Proms) and will be directing their summer musical Chitty Chitty Bang Bang, 2020.

Veronica Foo – Lighting Design Mentor         
Veronica Foo, from and based in Dublin, studied Stage Management and Technical Theatre at The Lir Academy where she graduated in 2018 with Distinction. She has worked on many productions in film, TV, live events and theatre as a Lighting Designer, Chief Electrician, Relighter, Production Manager, and Lighting Technician of which it would be unfair to name some, but not all.

Sinéad Diskin – Sound Design & Music Composition Mentor 
Sinéad is a sound designer, composer and song writer based in Dublin, Ireland. She is a graduate of the SEEDS programme with Rough Magic Theatre Company, Dublin and a recipient of the Next Generation Artists Award 2019 from the Arts Council of Ireland. Recent theatre credits include: Pale Sister (Gate Theatre, Dublin); Blood in the Dirt (Landmark Productions); Faultline (Anú Productions); Incantata (Irish Rep Theatre, New York; Gate Theatre, Dublin; Galway International Arts Festival); Ask Too Much of Me (Abbey Theatre); The Anvil (Anú Productions, Manchester International Festival); The Snapper (Gate Theatre, Dublin); The Glass Menagerie (Gate Theatre, Dublin); The Phlebotomist (Hampstead Theatre, London); Torch (Anú Productions); Mr. Burns: A Post Electric Play (Rough Magic SEEDS Showcase); Rapids (Dublin Theatre Festival 2017) and as assistant sound designer/composer: Three Tall Women (Broadway) The Train (Rough Magic) Danse, Morob (The Emerency Room), Death at Intervals (The Emergency Room).

José Miguel Jiménez – Film for Theatre Mentor           
José is an actor, director and filmmaker based in Dublin. He is a theatre graduate from Universidad de Chile and Trinity College Dublin. He is an associate artist to Project Arts Centre under the Catalyst scheme and also one third of the artist led initiative DRAFF Magazine, an international magazine focused on dance and theatre. José established The Company theatre company in 2008, with whom he directed Who is Fergus Kilpatrick? (Spirit of the Fringe Award 2009), As you are now so once were we, based on James Joyce's Ulysses (Best Production Fringe 2010, Peacock Stage, Abbey Theatre 2011, subsequent tours to L.A. Portugal and Berlin). Other works include Politik and The Rest is Action, presented at Dublin Theatre Festival and Dublin Fringe Festival respectively. José has developed extensive work as a video designer, collaborating with theatre, dance and visual artists. These include Hamnet, Shakespeare's Last Play and Beckett's Room with Dead Centre, Blanca with choreographer Maria Nilsson Waller, Elemental with Visual Artist Siobhan McDonald (screened at Centre Culturel Irlandais, Paris),  3D Wabi-Sabi Soul (Dylan Tighe, Lighthouse Cinema) and Medicated Milk, a collaboration with choreographer Aine Stapleton based on the life of Lucia Joyce (Irish Film Institute and First Fortnight Festival 2016). His latest documentary film See the Man has been shown extensively in the festival circuit around the world. He was nominated for an Irish Times 2018 Theatre Award for Hamnet's video design; Dublin Fringe festival Best Design 2015 nomination for Medicated Milk's Cinematography; and Best Documentary Feature Film 4th International Film Festival of the Caribbean 2019, Venezuela; Best Cinematography 7th Delhi International Film Festival 2018; Light Moves Dance Film Festival 2017 Prize for Outstanding Overall Work for See The Man.

Deirdre Dwyer – Set & Costume Design Mentor   
Deirdre adapts and directs theatre for young audiences. She also designs sets and costumes for theatre, opera, dance and film. She trained in UCC (BA in English and Drama and Theatre Studies), at RWCMD (MA in Theatre Design, Cardiff) and Designer, Rough Magic SEEDS3. She is a founder member of the Irish Society of Stage and Screen Designers and is Theatre Artist in Residence at Mary Immaculate College, Limerick. Previous work includes the adaptation and direction of Miss Happiness and Miss Flower, from the book by Rumer Godden, presented in Cork City Libraries, June 2019, the adaptation, direction and Design, The Secret Garden, from the book by Frances Hodgeson Burnett which had a national tour October 2017. She has designed for the Everyman, BrokenCrow, Rough Magic, Graffiti, Tinderbox, RSC Glasgow, Dublin Youth Theatre, Ulysses Opera Theatre, Linbury Studio LAMDA, Cork Opera House, Spraoi and Waterford Youth Arts.

Stephanie Ryan – Stage Manager     
Steph has been working in theatre since 1993. She has worked with many companies over the years including Cois Ceim (Francis Footwork, The Wolf and Peter, Agnes, Missing, Pageant, As you Are, Faun and Dodgems) Fishamble (On Blueberry Hill, Rathmines Road, Mainstream, Little Thing Big Thing, Spinning and Pat Kinavans trilogy to name a few) and Rough Magic (The Rise and Fall of the City of Mahagonny,Travesties, The House Keeper, Improbable Frequency, Plaza Suite, Peer Gynt, Phaedra, The Importance of Being Earnest, The Bonfire and Olga) to name a few. She has toured extensively over the years around Ireland and abroad with several shows. Steph has been working on the Tenderfoot Project between 2016 – 2020.

Mags Mulvey – Assistant Stage Manager               
Mags has worked on major productions as a freelance Technical stage manager/ tour manager/video editor including The Irish Times Irish Theatre Awards, Riverdance, The Abbey Theatre, Dublin city Council, Melbourne Uni Theatre, St Patricks Festival, New Years Eve Festival, The Globe Show, Irish National Youth Ballet, Liz Roche Company, Rough Magic Theatre Company, Lane Productions, Corn Exchange Theatre Company, CoisCéim Dance Company, Pan Pan Theatre Company, Semper Fi Theatre Co, Irish Modern Dance Theatre. TV work includes Blooms Garden festival RTE, Give My Head Peace BBC, Glor Tire TG4, Rose of Tralee RTE, Gathering TV. And much more.

Lloyd Collins – Welfare Officer
Lloyd Collins is a writer, director and facilitator, who runs Giant Wolf Youth Theatre at the Civic. He's a founding member of the InterTWINed International Youth Theatre Festival, which has taken place all over Europe since 2008. He's been involved in Tenderfoot since 2017.
Dylan Coburn Gray – Playwriting Mentor
Dylan Coburn Gray is a playwright and theatremaker. His sole authored work includes Boys and Girls (winner of the Fishamble Best New Writing Award, nominated for the
Stewart Parker Trust award) and Citysong (winner of Soho Theatre's Verity Bargate Award 2017). Collaborative work with MALAPROP Theatre includes Love+ (winner
of the Spirit of Fringe award at Dublin Fringe Fest 2015) and Everything Not Saved (winner of the Georganne Aldrich Heller Award 2017, The Guardian's Best Shows of Edinburgh
Fringe 2018). Both strands of his work play with form, and aim to challenge and delight in equal measure.
Michelle Read – Playwriting Mentor
Michelle is a playwright and theatre-maker. Her writing awards include the Hugh Leonard Bursary, the Eamon Keane Full Length Play Award, the Stewart Parker/BBC Northern Ireland Drama Award and a Fringe First at the Edinburgh Festival. She trained as an actor and was part of the stand-up comedy circuit in London in the 1980s, and Dublin in the 1990s. She is a founder-member and current player with the Dublin Comedy Improv. From 1996 to 2008 Michelle co-ran READCO/Living Space Theatre, (funded by the Arts Council and Dublin City Council), for which she wrote, produced and performed new and experimental work. She has also written plays for the Gaiety School of Acting, Fishamble New Writing Company, Dublin Youth Theatre and as Theatre Artist in Residence at the Civic Theatre, Tallaght. Michelle regularly facilitates writing workshops for youth theatres and as an Artist-in-Schools for Dun Laoghaire-Rathdown Arts Office. As an educator she teaches modules in Performance Art, Immersive Theatre and Ensemble Theatre for the BA in Drama at Coláiste Dhúlaigh College of Further Education. Recently, Michelle was part of the Pan Pan Mentorship and AbbeyWorks writing programmes in 2019 and her new play Bang! will be presented later this year as part of the Dublin Theatre Festival 2020.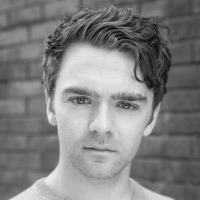 Fionn Foley – Playwriting Mentor
Fionn is a Dublin-based writer, composer and performer. Previous writing and/or composing credits include Brendan Galileo for Europe (Ireland & UK Tour, Winner 'Bewleys Little Gem' and 'Best Performer', Dublin Fringe 2018), Fierce Notions (Winner 'Judge's Choice' Dublin Fringe 2017), Half Light (Winner 'First Fortnight Award' Dublin Fringe 2016) and 'Eamonn (from Menswear)' (Smock Alley/Mick Lally Theatre). Fionn was selected for the Abbey Theatre's 'Abbey Works' playwrights programme last year as well as Fishamble's 'Play for Ireland' shortlist and took part in Draíocht's HOME Theatre project as part of Dublin Theatre Festival in 2018. Recent performing credits include 'A Christmas Carol' (Gate Theatre), 'Light A Penny Candle' (Gaiety Theatre & Irish Tour), 'Trainspotting' (Olympia Theatre), 'Half Light' (Irish National Tour) and 'The Harvest' (New Theatre). Composition credits include Red Pill (Theatre Upstairs), A Midsummer Night's Dream (Mouth on Fire, Dublin Castle), Collected Stories (Then This Theatre Company), These Lights (Near.Fm, Winner 'CRAOL Achievement Award'), The Last Resort (Near.fm) as well as the '24 Hour Musical' at the Abbey Theatre in 2019 and 2020. Fionn is an artist-in-residence at Dublin Fringe Festival and at the Solstice Arts Centre, Navan with whom he is developing a new musical piece this year. Fionn was a 2018 'Show In A Bag' artist from which the award-winning 'Brendan Galileo for Europe' was developed. The show toured nationally and to Assembly, George Square for the Edinburgh Festival Fringe with support from Culture Ireland.
Amy Conroy – Playwriting Mentor
Amy Conroy is an actor, playwright and Artistic Director of HotForTheatre. Her first radio play, Hold This, was recorded and broadcast on RTÉ Radio One in September 2010, directed by Veronica Coburn. Her first stage play, I ♥ Alice ♥ I, won the Fishamble Award for New Writing in the 2010 Dublin Fringe Festival and has enjoyed sold out runs in the Ulster Bank Dublin Theatre Festival, the Peacock stage of the Abbey Theatre Dublin, The Irish Arts Centre in New York, Lókal festival in Iceland, Glasgay Festival in Glasgow, The World Theatre Festival in Brisbane, Australia, Auckland Arts Festival in New Zealand, Ten Days on the Island Festival in Tasmania, Queer Theatre Festival Croatia, Centre Culturel Irlandais in Paris and The Lyric Theatre Belfast. It was broadcast on RTE Radio One, has been translated and performed in Poland, Italy and Iceland and is published by Oberon.
Her second show, Eternal Rising of the Sun, won the Best Female Performer Award when it premiered at Dublin Fringe Festival 2011. Her performance as Gina Devine also earned her a nomination for Best Actress in the Irish Times Theatre Awards 2011. Eternal Rising of the Sun has enjoyed successful runs in the Dublin Theatre Festival 2012, Fringe World in Perth, Australia, and a staged reading in Sydney Theatre Company. In September 2013, Amy and her company HotForTheatre presented Break, which combined spoken word, music and text. Set in an Irish secondary school it exposed and interrogated the failures and triumphs of our education system. Luck Just Kissed You Hello premiered at the Mick Lally Theatre as part of the Galway International Arts Festival in 2015, concluded a sell out run for the Dublin Theatre Festival later the same year, it was nominated for Best New Play in the Irish Times Theatre Awards 2016 and toured nationally. Amy has performed in countless production over the years, most recently a critically acclaimed production of The Taming of the Shrew at the Globe Theatre, London, directed by Caroline Byrne, Futureproof, directed by Tom Creed, My Son My Son, directed by Veronica Dyas, A Day In May, directed by Gerry Stembridge, A Midsummers Night's Dream, directed by Lynne Parker (winning an Irish Times Theatre Award for Best Ensemble 2019), Portrait of the Artist as a Young Man (DTF 2018), directed by Ronan Phelan. Most recently Amy performed in Citysong at The Abbey theatre, Soho Theatre London and Galway International Arts Festival, directed by Caitriona McLaughlin.
She directed Me Sara (Priming the Canon) for the Abbey Theatre, which played in the Peacock and toured nationally, Looking Deadly (Dublin Fringe – National tour) and Here and Now by Veronica Dyas, performed as part of Thisispopbaby's Where We Live Festival. Amy is currently working on a new play with Australian Theatre Company Slingsby and is under commission with the Abbey Theatre.  She is a Six in the Attic Alumni, is currently Writer in Residence with Rough Magic Theatre Company and is an Associate Playwright with The Abbey Theatre.
Sian Ní Mhuirí – Playwriting Mentor
Sian Ní Mhuirí is playwright and theatre-maker, who specialises in socially-engaged theatre and performance in community settings. A graduate of Central School of Speech and Drama, London, she founded Super Paua in 2013. Previous writing credits for Super Paua include award-winning children's play Aunty Ben (UK and Ireland Tours, 2014 & 2015) and 16 & Rising (Dublin, Galway, Laois 2016). Sian was one of sixteen emerging artists awarded the inaugural Next Generation Bursary by Arts Council Ireland in 2016, presented by President Michael D Higgins. Previous residencies include an ASSITEJ Next Generation residency at Starke Stücke Festival 2015, Frankfurt, and a Community Writer Residency at New Zealand Pacific Studios, where Sian was the 2017 RAK Mason Fellow. Sian is an experienced facilitator, regularly leading workshops for primary school aged children (Teacher Artist Partnership, NPAS, Islamic Cultural Centre Ireland), secondary schools and youth theatres (St Kevins College Crumlin, Complex Youth Theatre, Dublin Youth Theatre), and in arts centres, refugee camps and schools in Ireland, France, and New Zealand. Sian is interested in multi-lingual and multi-cultural work, and is utilising Super Paua as a vehicle to produce the work of marginalised artistic voices in Ireland.