Governance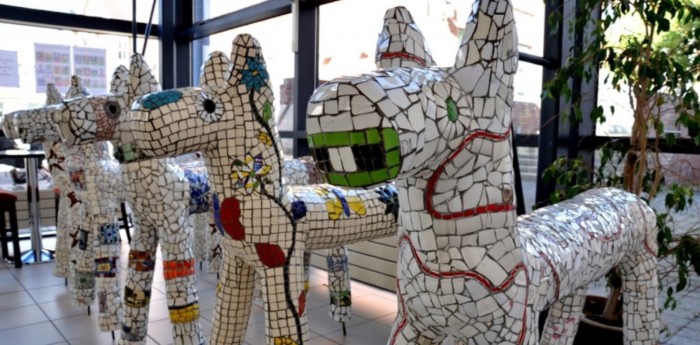 The Civic Theatre is committed to good governance and has embarked upon the journey of compliance with the Governance Code.
Click here to view our Governance Code (2015) .
The Civic Theatre complies with all regulatory requirements and operates in accordance with its governing document.
Click here to view Constitution of Civic Theatre Company Limited by Guarantee.
The Civic Theatre keeps detailed books and records of accounts and maintains strict financial controls. The organisation is transparent in its audited financial statements. The Civic Theatre has adopted the guidelines given in the Statement of Recommended Practice (SORP) for charities as outlined in the Arts Council's document 'Recommended Guidelines for Financial Reporting' in respect of accounts for 2015.
Click here to view a copy of the most recent set of accounts (2015).
The Civic Theatre is a registered Charity (CHY 13251) and is open, honest and fully transparent in its fundraising activities, the proceeds of which all go towards the primary activity of developing, managing and operating the Civic Theatre. The Civic Theatre is currently working to confirm compliance with the Statement of Guiding Principles of Good Fundraising developed by Irish Charities Tax Research Ltd (ICTR).
Click here to view our Resolution regarding the Statement of Guiding Principles for Fundraising.
The Civic Theatre's policies on fundraising, use of donations, financial controls and feedback are outlined in the Donor Charter.
Click here for the Donor Charter.

Civic Theatre's Salary Bands:
Employee benefit range                        Number of employees
€60,000-69,999                                      1
Artistic Director: Michael Barker-Caven

Michael Barker-Caven (Artistic Director)
Michael is an internationally acclaimed theatre, musical and opera director who has worked extensively in London's West End and directed dozens of award-winning shows in Ireland over the past 20 years. He was the Artistic Director of the Everyman Theatre, Cork from 2011 – 2014 and prior to this was the Artistic Director of Theatreworks/Ouroboros Theatre Company from 1995 – 2004. Career highlights to date include Shadowlands, Wyndhams Theatre & The Novello Theatre, London West End, Medea for Glimmerglass Opera, in New York, a number of acclaimed productions for Landmark Productions including Skylight by David Hare and Dandelions by Fiona Looney, Little Women for the Gate Theatre in Dublin, Moll by John B Keane at the Gaiety, and The Bloody Irish! for PBS TV in the US. Most recently Michael directed the opera The Barber of Seville for Wide Open Theatre Company at the National Opera House, Wexford and Bord Gáis Theatre, Dublin.
Board:
Chairman: Cllr. Enda Fanning
Directors: Senator Fintan Warfield, Cllr. Breeda Bonner, Liam Morrissey, William Coman, Eddie Conroy

Cllr. Enda Fanning (appointed June 2016, elected Chairman 2016)
Enda Fanning is an architect and a Sinn Féin councillor for the Templeogue-Terenure electoral area incorporating Ballycullen, Firhouse, Knocklyon, Templeogue, Terenure, Greenhills, Cherryfield and Perrystown. He has a keen interest in architecture, art, sport, politics and charity work. He is a former member of Dublin Simon's soup-run team, having coordinated and taken part in soup runs across Dublin City for a number of years. Enda is a Fellow of the Royal Institute of Architects of Ireland (FRIAI) having obtained his degree in architecture at University College Dublin. Enda also works as a Political Advisor to Dublin MEP Lynn Boylan.

Cllr. Fintan Warfield (appointed August 2014)
Fintan Warfield is a newly elected Senator and served as the Mayor of South Dublin County Council and as a Sinn Féin councillor for the Templeogue-Terenure local electoral area incorporating Ballycullen, Firhouse, Knocklyon, Templeogue, Terenure, Greenhills, Cherryfield and Perrystown. He has been active in local politics since the age of sixteen. Fintan attended St. Mac Dara's Community College and continues to play Gaelic football for St. Judes GAA Club in Templeogue. From a young age, he has had a keen interest in Ireland's cultural heritage of arts and music. At the age of 17, he moved to Galway City where he graduated with a Bachelor of Arts in Film & Television. Following college, Fintan performed extensive tours with Derek Warfield & The Young Wolfe Tones throughout the United States. He has been heavily active in the campaign to achieve equality for members of the LGBT community and for their children. Fintan has spoken out in relation to marriage equality and various other issues affecting lesbian, gay, bisexual, and trans people in Ireland.

Cllr. Breeda Bonner (appointed August 2014)
Cllr Breeda Bonner has lived all her life in Clondalkin village. She is a primary school principal in Quarryvale, North Clondalkin.   She has had a lifelong interest in theatre and in the arts and is very happy to be on the Arts, Culture, Heritage and Gaeilge Special Policy Committee of the council. She is particularly pleased to be on the Board of the Civic Theatre. She has attended many productions in the theatre and has supported it since it opened. It is great to have such a good and accessible venue for theatre in West Dublin and Breeda hopes to be able to assist the theatre to continue with their excellent work. She hopes that the Civic will continue to offer Irish language Theatre and theatre for Primary schools as well as continuing to serve the more mainstream theatre going population.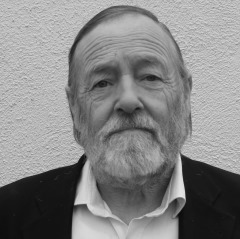 Liam Morrissey (re-appointed October 2011)
Liam Morrissey from Rathcoole. Founding member of Alternative Entertainments arts group a multi-displinary arts organization. Managed AltEnts Art gallery at the Civic Theatre for ten years.  Founder of the Des Carty Music School and Programme Manager for the Des Carty Sessions, an annual county wide traditional music festival. Programmer for the Alternative Entertainments Children's Arts Festival. Studied Cultural anthropology and fine art photography at UCD, and now studying permaculture at the Open University.

William Coman (re-appointed March 2015)
William Coman has over thirty years Local Authority experience and is currently Director of Services with responsibility for Housing Social and Community Development with South Dublin County Council. William is originally from Thurles County Tipperary and worked previously with the former Dublin County Council prior to reorganisation of Local Government in 1991 moving formally to South Dublin Council 10 1994. William has previously worked in the areas of Human Resources and Financial Management within the local authority service prior to appointment to senior level roles in Community Services incorporating the Arts Unit. William was also a lead member of the project team on the planning and construction of the Civic Theatre and has represented the Council on the Board of Directors of the Civic Theatre since its incorporation.

Eddie Conroy (appointed December 2015)
Eddie Conroy is County Architect with South Dublin County Council.  With over  30 years experience in the Local Authority sector, he has worked on a broad range of design projects – Housing, Public Buildings, Civic and Urban Design.  A past winner of the RIAI Silver Medal for Housing and RIAI Annual Regional Awards, he has been a designer on  the Adamstown and Clonburris new-towns (Strategic Development Zones) ,the Tallaght Town Centre Plan and the N7 Corridor Study. He was joint author of the Design Manual for Urban Roads and Streets, a national standard for Ireland. He has been a member of the Council of the RIAI,  long-standing member of the Board of Architectural Education and was a visiting Design critic for many years.   He is Energy Champion for South Dublin County Council and has been central to a number of multi-city EU energy programmes under Civitas, Inter-Reg, Intelligent-energy Europe and most recently Horizon 2020. He reviews and writes  regularly for Irish Architect and is an enthusiast of housing design in the 1930's.
Complaints
Complaints, feedback and comments should be addressed to Niamh Ferry, General Manager, Civic Theatre, Tallaght, Dublin 24.