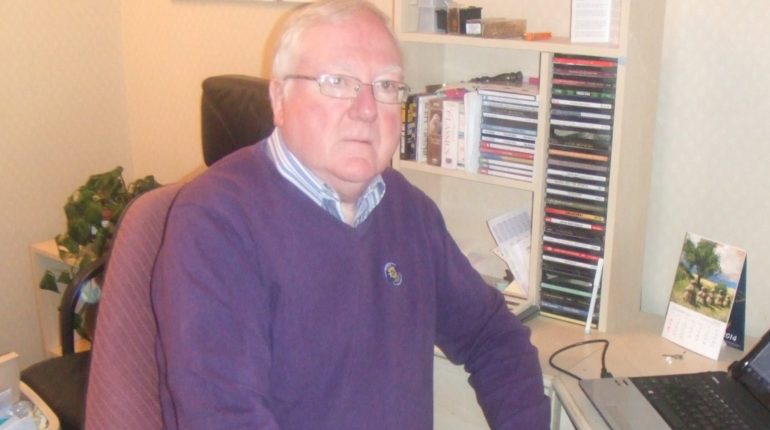 The ever-popular Beezneez Return to the Civic in July, This time with 'Touch and Go', a hilarious romp about mistaken identity. We had a chat with John in advance of the show,
Can you tell us a little bit about yourself, and where you grew up?
I was born in Sooey, Co. Sligo sometime in the last century. I worked in AIB until my early retirement in 1997 when I became involved in the birth of Beezneez Theatre Company and have remained as Artistic Director since , having fought off several attempted coups (I wish). I have lived in Carrick on Shannon in 1984 and I aren't going anywhere else.
What is your background in performing?
My first serious involvement in acting came with Phoenix Players, Tubbercurry when I played Gar Private in an All Ireland winning production of 'Philadelphia, Here I Come' in 1981. I continued to act with Phoenix until my transfer to Carrick on Shannon in 1984 when I carried on acting and was thrust into directing by that company. I began writing in 1992 and my first radio play, Month's Mind won the RTE PJ O'Connor award in that year. That win was to inspire a total of eight stage plays to date and several Radio Plays. In 1997, I had the unique distinction of competing against my own play at the All Ireland Finals in Athlone when I won the best actor award for Frank in Educating Rita with Breffni Players and when Corn Mill Theatre Group brought my first stage play, Lovely Leitrim to third place.
Tell us About Beezneez Theatre company?
Beezneez Theatre Company was founded in 1996 out of the frustration that the many fine actors in various groups in the Leitrim, Sligo, Longford and Cavan areas could never get the chance to work together because of the festival system. It was and is, therefore, an umbrella group where those people can come together to work on single projects. It can be honestly said that the intention was to do this for a three year period, just to prove the point. However, our founding coincided with the opening of many new provincial theatres who were looking for product and we very quickly became a victim of our own success and we are still going after 22 years. When what is currently a joy becomes a job, we will exit stage left.
What can our Tallaght audience expect from the show 'Touch n'Go'?
The response, so far, to Touch and Go has been remarkable. This is a little performed farce which is a pure gem and we can guarantee Civic audiences a night of laughter and craic with these five enormously talented actors.
Whats next for you?
In October, we will premiere my new play, Twilight, in The Dock, Carrick on Shannon. As with all new work, we will not have any idea of its worth until it goes before an audience. We would HOPE it merits a national tour in 2020 so keep your eyes peeled for that.
Can you tell us a random fact about yourself?
My love of Sligo Rovers FC is unconditional and I gaze on the fortunes of Shams with benign indifference !!!
_______________________________________________________
Hmmmmmm, is that a jab at our beloved Shamrock Rovers?!?
🙂
Touch n' Go
2 Jul
CLICK HERE TO BOOK NOW