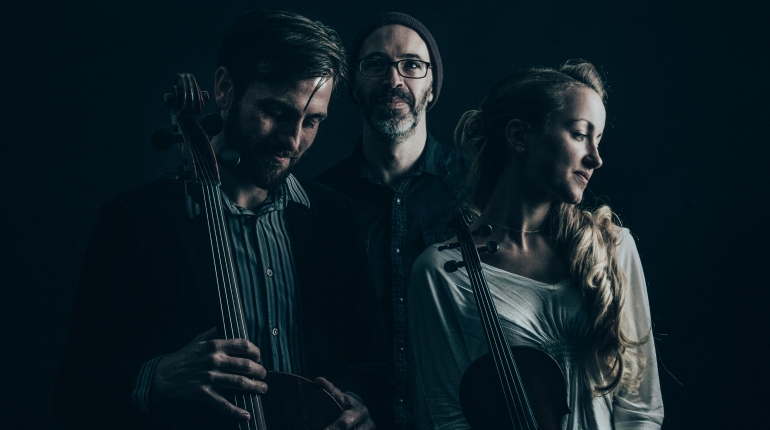 Pine ¶he Pilcrow write 'stunning', 'spellbinding' and 'cinematic' music. Do not miss this folk trio's performance. You will regret it. The Irish Times described their music as "gentle and cinematic, bittersweet and moving".
Pine ¶he Pilcrow released their debut EP in March 2016 and haven't looked back. With glowing reviews from Irelands leading music journals, they quickly became a wanted name; playing all the major venues around the country.
They've been nominated for an IMRO award and been put on Nialler9's, The Thin Air's and The Last Mixed Tape's best of 2016 lists winning a Readers Choice award for Best EP to boot! Do not miss this band.
They will be joined by the mellifluous Frankenstein Bolts.
"Gentle, cinematic and meloncholic music" THE IRISH TIMES
"Bittersweet and moving" NIALLER9
"an engaging and fulfilling experience" THE LAST MIXED TAPE
"The EP is stunning" STREET CEOL TV
"The EP is a gem" 24 OUR MUSIC
"Spellbinding" A HIGHER REVELATION
"An Amazing EP" A HIGHER PLAIN
NEW SINGLE JUST RELEASED  – CHECK IT OUT BELOW
OR LISTEN ON SPOTIFY
Click Here to read recent interview in The Echo