Krapp's Last Tape is one of Samuel Beckett's most iconic plays.
First produced in 1958 it is one of the earliest one man plays produced for the stage and is considered by many critics to be Beckett's most perfect piece of writing for the theatre. 69-year-old Krapp is celebrating his birthday while listening to tapes of himself at 39. Poor old Krapp has only the "sour curd and the iron stool" to look forward to in his old age.
Funny, compelling, comic and starring Denis Conway as Krapp, this new production embraces the elements of clown while remaining faithful to the powerful text.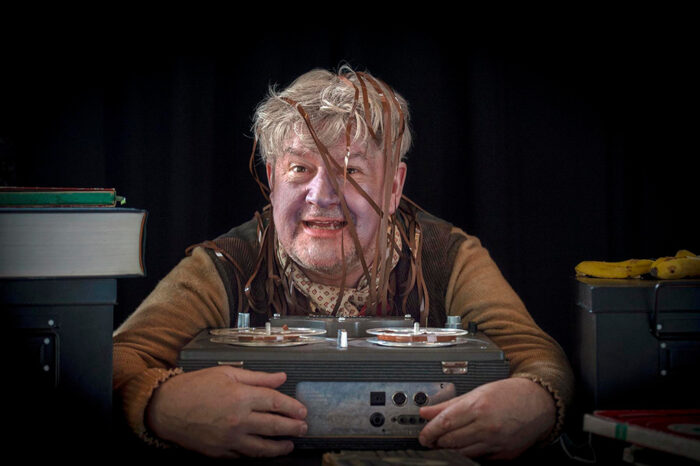 Starring Denis Conway
Written by Samuel Beckett
Directed by Geoff Gould
Set and Costume Design Liam Doona
Lighting Design Steve Neale
Sound Designer Chris Sommers
Presented by Blood in the Alley Productions
Duration: 50 minutes. 
Age Suitability 12 +