ON DEMAND: Goodnight Egg by Bombinate Theatre
Sometimes it can be hard to sleep.
Our minds wander and we can't keep our eyes shut. But tonight, things will be different. Cross your fingers (and toes!) Goodnight Egg is a joyful new show from the award-winning creators of Half Light and Susie and the Story Shredder, available on demand to be viewed at home this mid-term  from 22nd October and in Early Years settings from 1st Nov !
BOOK NOW & You will be sent a unique code to access from 22nd October to enjoy right until the end of mid-term along with a make and do video and fun activity pack to make your own egg!
CLICK HERE FOR THE ACTIVITY PACK
CLICK HERE FOR THE ACCOMPANYING VIDEO TUTORIAL  (password needed-sent when booked with the show, €6 per device)
Watch the Make and do' tutorial with Ursula and Mollie from Bombinate.
You Will need:
The Goodnight Egg activity pack
A scissors (an adult may need to help)
Glue
Colours
"Bombinate Theatre are well on their way to becoming one of Ireland's foremost children's theatre companies." The Arts Review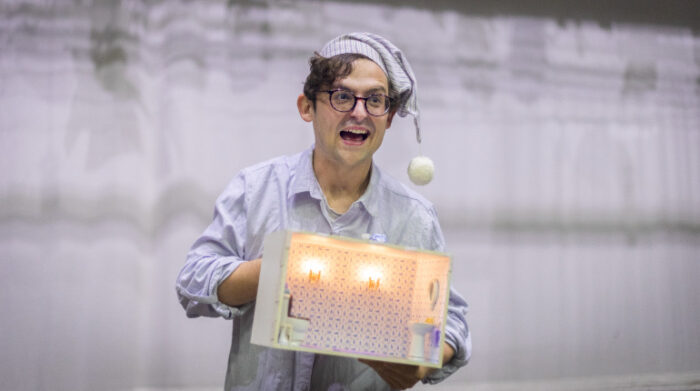 R&D supported by the Arts Council, Baboro, Creative Schools, The Civic, Roscommon Arts Centre and Prosperous National School Filming funded by The Arts Council on site at The Civic.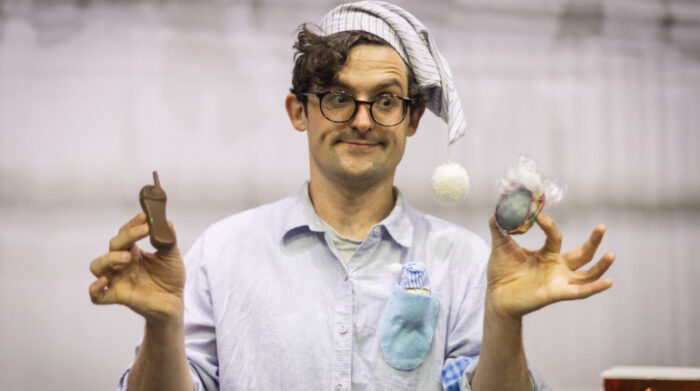 Created by John Doran, Ursula McGinn and Mollie Molumby
Performed by John Doran
Director Ursula McGinn
Producer Mollie Molumby
Set Design Fenna von Hirschheydt
Sound Designer Jenny O'Malley
Lighting Designer John Gunning
Stage Manager Anne Costello
Set Assistants Florentina Burcea and Pai Rathaya
Sound Assistant Leon Henry
Production Assistant Lee Hamill Egg Milliner Catriona Moloney
Graphic Design Philip Kennedy
Filmed by Jeda de Brí and Cal de Brí
Colour Grading by Cal de Brí
Film Editing by Jeda de Brí
Presented by Bombinate Theatre
Duration: 35 minutes.
Age Suitability 3-6