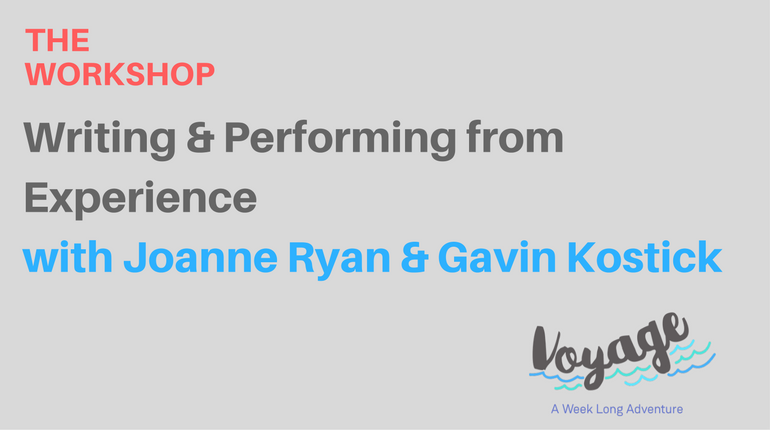 FOR WRITERS AND PROFESSIONAL ACTORS

Gavin Kostick, Literary Manager, Fishamble Theatre Company will be joined by Joanne Ryan, maker and performer of Eggsistentialism, to explore ways and means of mining your own life experience so as to begin developing your own unique play-script.
Joanne Ryan trained with The Gabrielle Wallace School of Drama and Trinity College, London and has since worked with a number of company's both in Ireland and abroad.  In 2015 she was a participant on theatre incubation scheme HatchLK, which is when her work on Eggsistentialism first began. Further development of the piece was facilitated by her participation on Fishamble Theatre Company's New Play Clinic scheme. Joanne was nominated for an Irish Times Theatre Award for Best Actress in a Leading role in 2014 for her performance in the title role of What Happened Bridgie Cleary.
Gavin Kostick has written over twenty plays for a wide range of companies, which have been produced in Dublin and have toured internationally. Gavin has provided dramaturgical support for dozens of theatrical productions throughout Ireland and he is also the Literary Manager for Fishamble: The New Play Company.
Limited availability. Only 12 places available.