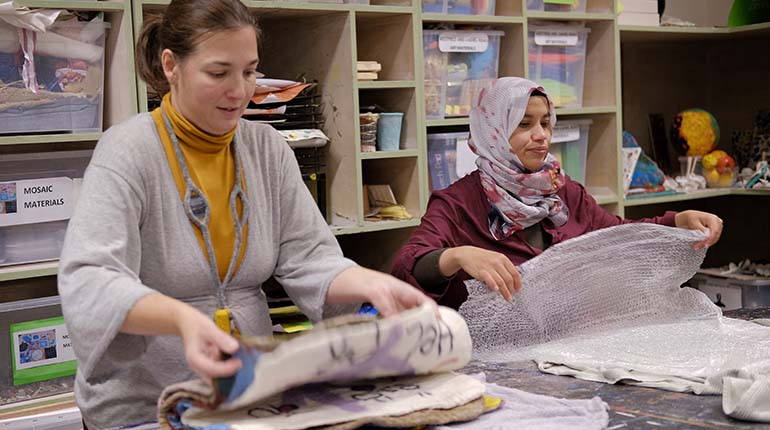 'Where in this World' is an intercultural/intergenerational project bringing together people from South Dublin County to share and create. While making felt art, the participating artists weaved together the worlds they come from and the worlds they hope to create.
Our exhibition at The Civic will feature the artworks created and the public will have a chance to listen to a recording of each participants story. The piece will be hung under the stairs in the lobby of the theatre.
Exhibition opening time on 1st of December is 5pm – 7pm and will run until the 8th of January 2018. 
---
Dramaturg: Jenny Macdonald, Felt Artist: Gabriella McGrath, Project Coordinator: Jennifer Webster
A Tallaght Community Arts Project in partnership with South Dublin County Council Arts Office
Participant Artists:
Logain Abdelati
Melody Chadamoyo
Neltah Chadamoyo
Siobhan Chadamoyo
Sarah Lacey-Stoddard
Katie Rose Lloyd
Ashley Makombe
Michael Oshidero
Titilayo Oshidero
Naima Rasheed
Thobekile Sibanda