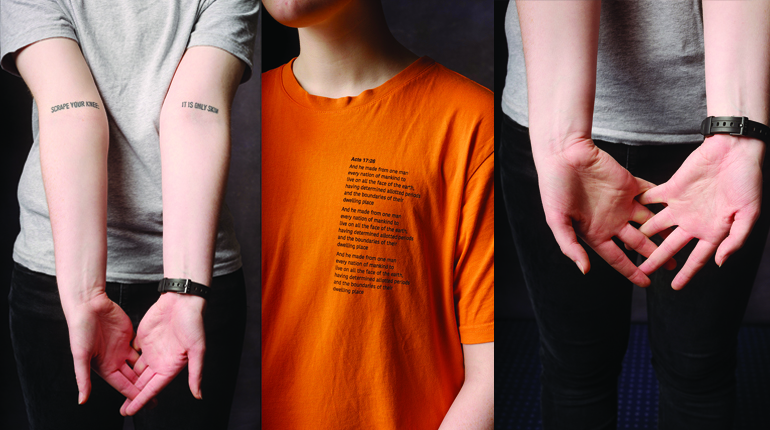 Michele Ann Kelly/The Little Red Theatre Project brings Transition, Family & Me to the Civic this December 4th. The Transition, Family & Me performance piece captures the stories of transgender individuals through audio and visual imaginings. Their stories are funny, formidable, honest, hard hitting, and most of all, inspiring. Giving audience members a unique, intimate and insightful glimpse into the lives of members of our transgender community here in Ireland.
This work is a celebration of human stories, of love, hope, resilience and resistance. These are the stories of one of Ireland's most marginalized groups. These are just some of the people changing history, breaking down barriers for their community. Paving the way, one day at a time, and one story at a time, and changing the Irish landscape for trans kids of the future.
Transition, Family & Me is a sharing of Michele Ann's first stage research, presenting an artistic response to the ten in depth interviews she conducted with participating members of the transgender community. The presentation will also feature portrait photographs by award winning photographer Conor Horgan. The evening will conclude with a Q&A session with Michele Ann and some of the participants who took part in the project.
"In the course of this research and developmental phase 2018 I have collaborated with artists Gerry Horan (Contact Studio) and Veronica Coburn (playwright & theatre maker).  This is only the start of a dialogue with members of the transgender community to ascertain their view as to how the language and aesthetic possibilities of theatre might forge a greater awareness and recognition of the full diversity of transgender identity. The aim of this work is to make a meaningful connection with the community, to create an eloquent legacy, a positive symbol for the LGBTQ+ community and in particular trans people. The long term goal is the development of a documentary-style theatre piece."
Transition, Family & Me is a celebration of Irish trans voices, an authentic, moving and inspirational weaving together of human stories. It is a performance that will lift your spirits and challenge your point of view.
This is a free but ticketed event, starts at 7pm.
To reserve your ticket telephone, The Civic Box Office on, 01-4627477.
Curator: Michele Ann Kelly
Photographer: Conor Horgan
Sound & Audio: Gerry Horan (Contact Studio) and Michele Ann Kelly (The Little Red Theatre Project)
Musicians: Gavin Whelan and Gerry Horan
Videographer: Sam Whelan Curtin
Participants:
Noah Halpin
Aoife Martin
Josephine Costello
Ollie Bell
Sara Phillips
Éidín Moyne
Denise Breen
Luke O'Reilly Kane
Claire Farrell
Ruán Walsh
This project is generously funded by South Dublin County Council, Creative Ireland, The Civic, Create and The Arts Council.
With thanks to the support of Rua Red, Contact Studio and TENI (Transgender Equality Network Ireland).