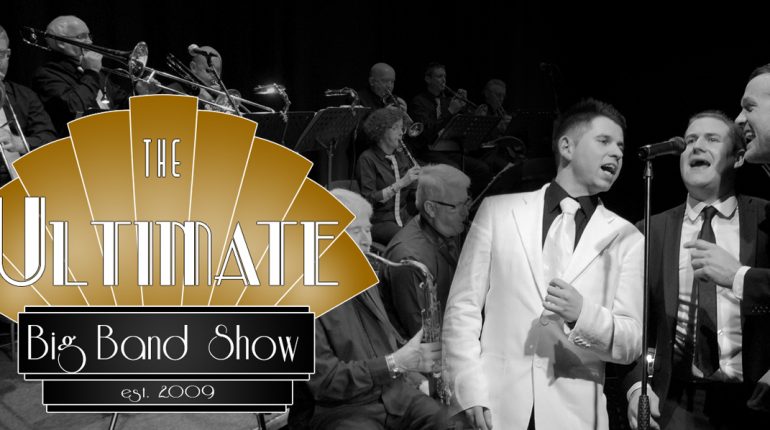 PRESENTS THE GOLDEN AGE OF BIG BAND VEGAS
A larger than life show, a larger than life Band and a larger than life era. This show is one not to be missed. Las Vegas due to its very nature has been a melting pot for musicians and acts from the early 1940's to the present day. Legendary acts such as The Rat Pack, Louis Prima, Elvis Presley, Liberace and much more have all been a huge part of the cities history.
The Ultimate Big Band Show are bringing that history back to life with this explosive new show. From the lonely corner Jazz club to the heyday of the legendary Sands hotel ballroom to today's MGM grand arena this scene was and is one of the most exciting music scenes ever to exist.
Directed by Saxophonist Daire O'Reilly, The Ultimate Big Band Show presents a night of entertainment that transports you back to these glory days of Vegas. This electric 20 piece jazz orchestra has gone from strength to strength bringing amazing music and great fun to every stage they play.
Boasting some Jazz legends such as Pat Glynn, Gene Bannon, Dag Carroll, Bobby Lynch, Daire O'Reilly and Paul Cox this act never disappoints. Remember, only legends survive Vegas.
Duration: 120 mins. One interval