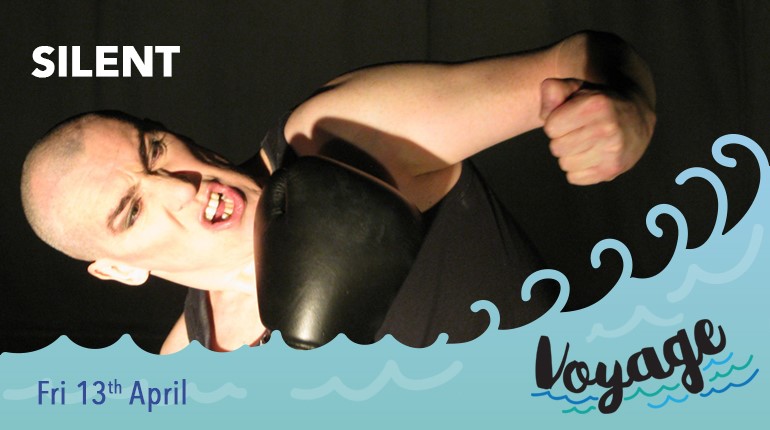 Silent – "Hopeless, helpless, in-the-way person"
Homeless McGoldrig has lost it all – including his mind. Dare to laugh at despair and gasp at redemption in this brave, bleak, beautiful production for which Fishamble and Pat Kinevane won an Olivier Award in 2016.
WINNER: Olivier Award 2016
WINNER: Argus Angel Award at Brighton Festival 2012
WINNER: Fringe First and Herald Angel at Edinburgh Festival Fringe 2011
'writing and a performance of unflagging and effortless panache that grabs your heart and squeezes tightly.' – Lyn Gardener, The Guardian
'unflinching, intensely physical performance…. Bristling with black humour' – The Scotsman
'bawdily humorous and at times moving production…Kinevane moves around the stage with extraordinary grace' – Irish Mail on Sunday
Presented by Fishamble: The New Play Company
Written and performed by Pat Kinevane
Directed by Jim Culleton
Post show discussion following performance
As part of Voyage 2018 Festival.
Book any 2 shows for €30 // 3 shows for €40 // 4 shows for €50 as part of Voyage Festival 2018 – Only available on full price tickets
Discount Applied at Checkout
Click here for more information.