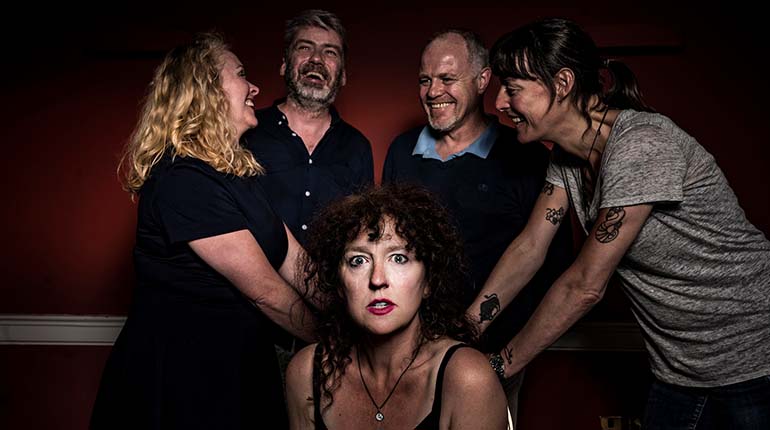 Previewing at The Civic as part of Dublin Theatre Festival 2018.
Presented by Fishamble: The New Play Company and the Abbey Theatre
Will truth out?
Set over one evening, Rathmines Road by Deirdre Kinahan is a play that rages in a tiny room. Fraught, funny, and ferocious, this new drama challenges the cultural response to accusations of sexual assault.
Olivier Award-winning Fishamble and the Abbey Theatre are delighted to present Deirdre's latest powerful and questioning drama. Bristling with tension, Rathmines Road unleashes a brutal truth that affects us all. It is a play that asks: when and how do we take responsibility?
"excellent Fishamble… Ireland's terrific Fishamble" – The Guardian
Written by Deirdre Kinahan
Directed by Jim Culleton
Set & Costume Design Maree Kearns
Lighting Design Kevin Smith
Sound Design Carl Kennedy
Cast
Sandra: Karen Ardiff
Eddie: Charlie Bonner
Linda: Janet Moran
Ray: Enda Oates
Dairne: Rebecca Root
Writer: Deirdre Kinahan
Director: Jim Culleton
Set and Costume Design: Maree Kearns
Lighting Design: Kevin Smith
Sound Design: Carl Kennedy
Dramaturg: Gavin Kostick
Production Manager: Marie Tierney
Stage Manager: Steph Ryan
Producer: Eva Scanlan
Photograph by Patrick Redmond

Suitable for ages 14+
Strong language
Reference to sexual violence
Sexual references
Please note patrons may find some scenes distressing