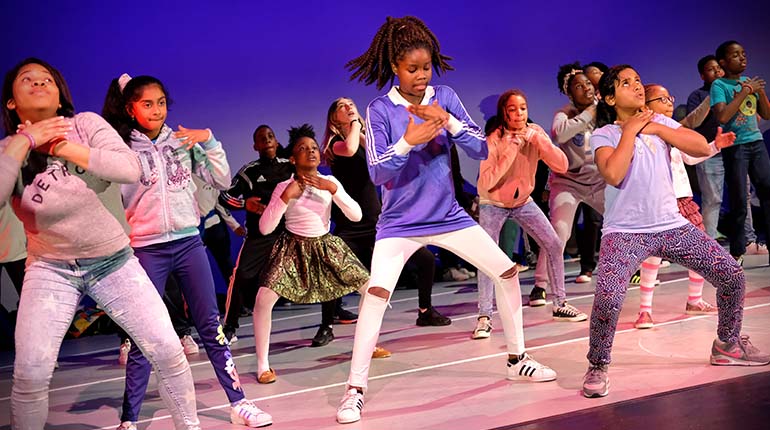 NOISE Moves Youth Dance Festival
Civic Theatre, Tallaght
Sunday 29th April, 8pm
Ticket prices: €8 // Four or more tickets €5 each
NOISE Moves Youth Dance Festival  held annually in the Spring and is open to young performers aged 13-25 and offers a professional venue and resources to showcase a wide variety of dance styles.
Part of NOISE Dublin, South Dublin county Council's youth arts programme.
Supported by south Dublin County Council and the Arts Council in partnership with The Civic and RUA RED.
Presented by South Dublin County Council.
---
Emergence: A Young Choreographer's Showcase
Saturday 28 April 8:00pm
RUA RED Performance Space
Ticket Price €7
---
Dance Workshops
Ticket Price €15.
Sunday 29 April
RUA RED Dance Studio
12:30 – 2:00 Lisa Tyrrell – Jazz Dance
Lisa's Jazz class will consist of a full body warm up followed by technical dance vocabulary danced across the floor from Lyrical movement's to strong high energy moves and finishing off with Lisa's own choreographed high energy Jazz routine
2:15 – 3:45 Matt Szczerek – Hip Hop Dance
Matt Szczerek will teach Hip-Hop freestyle techniques in relation to body contact. It will help develop practice of improvising with partners and create material based on exercises conducted in a group. All will be done in a Hip-Hop frame of work.
4:00 – 5:30 Oran Leong – Contemporary Irish Dance
Oran combines the contrasting movement of rudimentary Irish step dance technique and contemporary dance practice. Embodied, energetic and explorative, this workshop caters for dancers at any level.