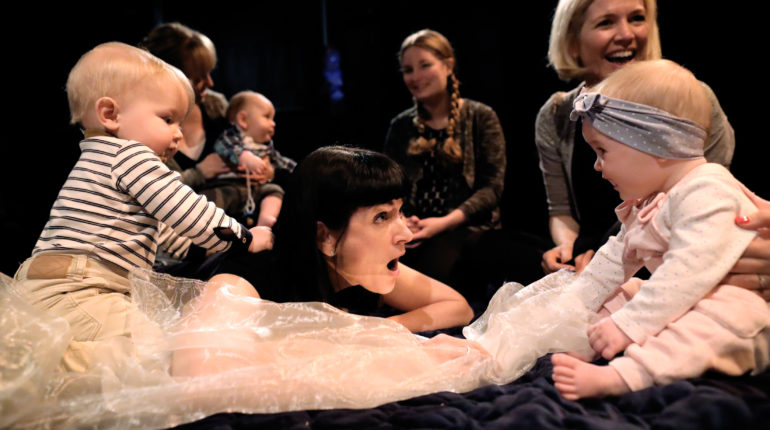 FOR AGES 0 – 12 MONTHS.
INCY WINCY is a prototype for a show for babies aged 0-12 months that takes the well-known nursery rhyme about the spider and the weather and makes a whole multi-sensory adventure from it!  Created in three days by babytheatre director Anna Newell with original music by award-winning composer David Goodall – a creative team whose work for babies has been seen on three continents, and who are currently making I AM BABA (pictured above) which will play the Civic for one day only on Friday 20th October this year!  Limited capacity so book early to avoid disappointment.  Each baby can bring one adult guest to enjoy the experience with them.
ABOUT THE CREATOR:
Early Years Theatre Director Anna Newell has created shows for babies that have been seen on three continents and in every single Sure Start in Belfast (www.annanewell.co.uk/babies). Her youngest audience member so far was 4 days old! In 2016, she relocated to Bray with freelance projects in Ireland and the UK with a strong focus on early years including creating I AM BABA (for audiences aged 0-12 months) for the Early Childhood Arts Commission awarded by the four Dublin Local Authorities, funded by Arts Council Ireland and produced in association with The Civic.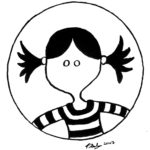 Photo credit: Maxwells, Dublin