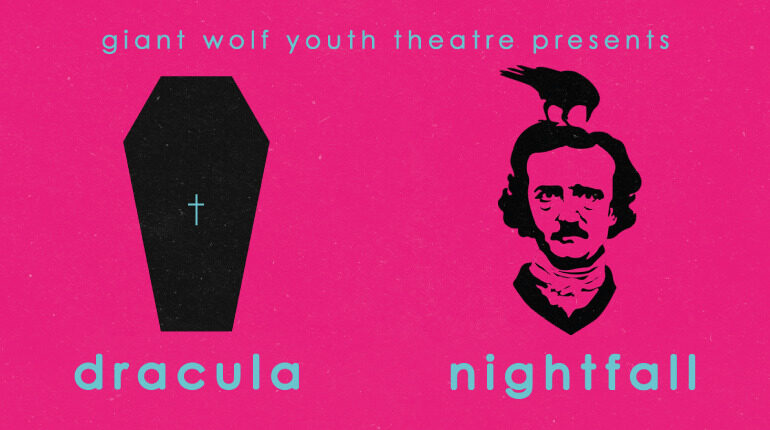 Giant Wolf Youth Theatre presents a horror double bill! 
Join us at The Civic Theatre, for two tales of gothic horror in one night. Giant Wolf members have worked to bring two thrilling, spooky performances in one night. 
Follow the tale of Dracula, the vile and seductive vampire, as he terrorises his way to London and strikes at the heart of Mina, while Van Helsing, Seward and Harker try to banish him! 
The raven provides a dark mirror to Poe's questions, and Nightfall explores four of Poe's stories, with the author guiding us through them, and examining their meanings and darkness. 
CREATIVE TEAM
Directed by Lloyd Collins
Giant Wolf are the Civic's Youth Theatre in residence for ages 12-21. 
Presented by Giant Wolf Theatre Company
Duration: 120 minutes. One interval
PG