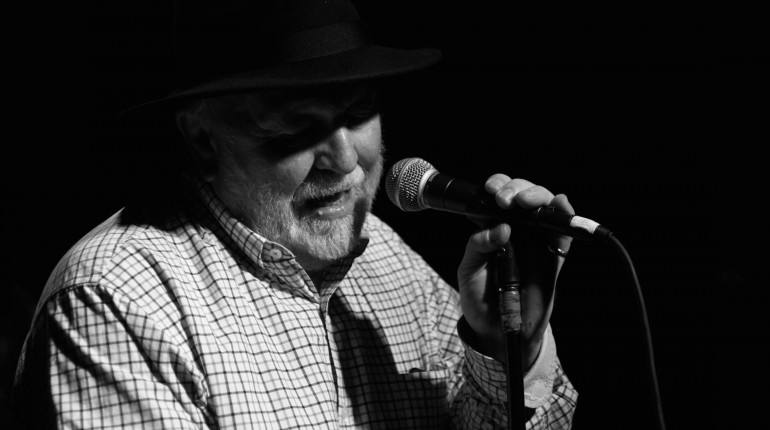 In 2006 Derek put together a band containing some of the finest musicians and singers in Irish music – The Young Wolfe Tones.
Derek Warfield's 50 years of experience coupled with the talent and energy of The Young Wolfe Tones brings the old tradition of Irish balladry into a new age. Derek Warfield and The Young Wolfe Tones deliver Ireland's traditional music and folk songs with an energy and skill that shows the quality of contemporaries within that tradition. The patriotic spirit of Irish music carried through the 1970s, 1980s and 1990s by the Wolfe Tones now marches on in the dynamic sound of The Young Wolfe Tones.
'Since the Old group disbanded, The Wolfe Tones' front man and founder member Derek Warfield has hit a particularly creative streak.The impeccable versatility of 'The Young Wolfe Tones' propels fresh and invigorating workings of old and new numbers with masterful arrangements of songs and highly absorbing tune sets.' – Rock 'N' Reel Magazine
"I'm really excited about the future with these really brilliant young musicians," he says. "It's like a new beginning. They are each superb instrumentalists and singers so they can bring a new dimension to what we offer in the recording studio and on live on stage.
"What's also very important is that they share the enthusiasm and love I have for the songs of the popular Irish tradition. People can get sniffy about these songs and not many bands are actually doing this material these days, but they're great songs and part of a legacy which stretches back many generations.
"I believe that these songs will be renewed and will remain important, but you can't take any tradition for granted. So we're presenting an old tradition in a new package – and I've the same passion for it now as I had when it all started 44 years ago!" – Derek Warfield