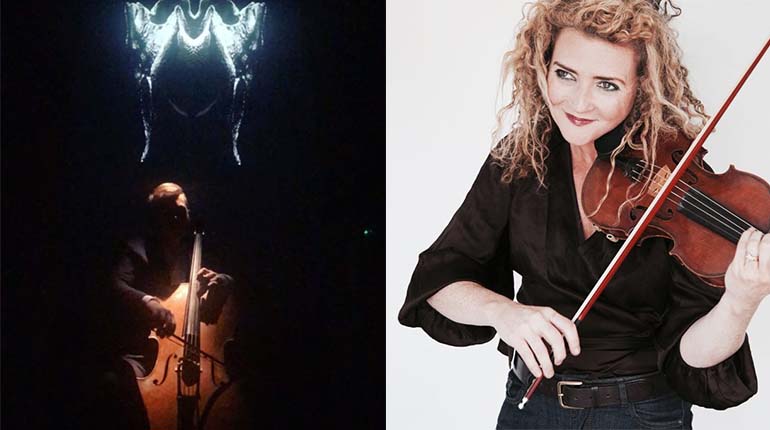 "8strings2abow" is nationwide tour by celebrated Irish musicians, Elizabeth Cooney – violin and Gerald Peregrine – cello.
The 11 date tour will feature masterworks from the classical repertoire, as well as newly commissioned works by leading Irish composers.
Enjoy a night of virtuoso playing in the company of these talented artists. The special programme will include works by Beethoven, Ravel, Martineu, Breval, Piazzola and Handel/Halvorsen.
Elizabeth Cooney and Gerald Peregrine first met at a young age through their shared enjoyment of classical music.
They were both members of the Irish Youth Orchestras and shared the concert stage together from a young age.
They both went on to study at the Royal College of Music, London, where they began to collaborate as duo partners. They have given numerous recitals in the UK and around Ireland over the intervening years, featuring standard and contemporary Irish repertoire and have commissioned several Irish composers.
Presented by Gerald Peregrine and Elizabeth Cooney