Over the last two weeks The Civic has presented schools workshops in primary school classrooms across Tallaght.  Hosted by Mark Ball from Super Paua, as part of our Ready, Steady, SHOW! ongoing programme of work for children and young people.
Classes from 1st- 6th were offered the choice of workshops ranging from 'Stagazing to Storytelling' ,  'The Lonsdale Project Website Workshop- Citizen Science meets Theatre-Making' , 'Is Peace Possible?- Zine Workshop', and multi-lingual workshops 'Krys's Passport to Poland – Listening Party! and 'Getting Lost- Ag Dul Ar Strae'.
Participating Schools:
Tallaght CNS, Jobstown
Scoil Aoife, Citywest
St. Marys NS, Bancroft
About Ready Steady, SHOW!
Ready, Steady, SHOW! is The Civic's ongoing programme of work for children and Young People, across both LIVE and DIGITAL platforms which will lay the groundwork for a deeper exploration into our understanding of what our audiences needs are and, how we best support access to the arts as we emerge from the current crisis. The key focus for RSS! is, PLAY & STORYTELLING. These two cornerstones of excellence are our anchor in all areas of output and a focus for our artist development initiatives.
About Super Paua
Super Paua is an Irish artist-led collective that makes work primarily for young people in a variety of languages, places, and forms. Humour, social relevance, and respect define our work.  Our Engagement and workshop programmes encourage young people and participants to question what they know and how they've come to know it; to surprise and delight them with their own and their peers' and community's natural curiosity, creativity and humour; and creates space for them to harness all this to lead their learning, creative ideas and to come together to connect in a new way. Recent projects include: Super Paua Stories/Scéalta Super Paua/Opowiadania Super Paua a free podcast for young people aged 5-12 in Irish, Polish and English; development of Knapsack, at the Civic Theatre as a part of Ready, Steady, Show (December 2020, ongoing); Online creative workshops with Riverbank Arts Centre, Roscommon Arts Centre and Mother Tongues Festival and Draíocht Blanchardstown (November 2020- June 2021); The Lonsdale Project, a co-production with Riverbank Arts Centre (March 2020, ongoing).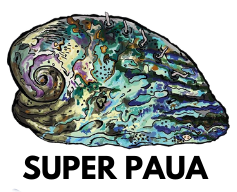 Thanks to the ongoing support of South Dublin County Council and The Arts Council.