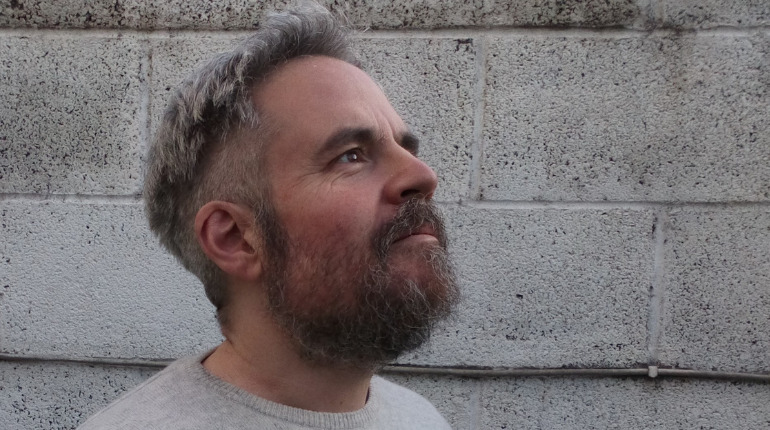 Tenderfoot is The Civic's apprentice theatre programme for second level students. This year 17 schools and over 70 young people are participating virtually. Gavin Kostick is our 'Writing for Theatre Mentor.  Here, he gives us an insight into one of the workshops……
"The warm up game is a tricky thing. My main business with Tenderfoot at this time of year is getting the cast together and working with stage management, design and all the crew needed to get the show ready for the stage. I realise now that I have been in the habit of coming into the Civic for 10am and idly working out what is best for the day ahead while Davey, Veronica or one of our excellent Youth Drama Interns do the hard work of taking a large group work warm up. This morning I found myself walking along the Royal Canal wracking my brains for what will work on Zoom. Now I can, in fact, usually manage to get a group of young actors in a circle, but usually I would then have them…. throw tennis balls to each other? No. Walk across the space? Get in pairs and… ? No. I'm not sure what passers by made of a bearded man muttering 'Zip.' …. 'I wonder what zap could be. Which way do you point?'
But somehow, I have something, and there remains a script to be rehearsed, characters to be discussed, even set and lighting to be considered. It's about communicating the work, I tell myself, that's the main thing. If I can figure out how we're doing that then I can figure out the games we need to play to get us in the right mood to do that. Off we go again".
Gavin Kostick – Writing for Theatre Mentor
Gavin is a mentor on the TENDERFOOT Programme at the Civic Theatre. He is also Literary Manager at Fishamble, where he works with writers for theatre through a variety of productions, courses, script development workshops and award-winning schemes. Gavin is also an award-winning playwright. His works have been produced in Dublin, on tour around Ireland, the UK, Philadelphia and New York. Favourite works for Fishamble include The Ash Fire, The Flesh Addicts, The End of The Road and Invitation to a Journey. Works for other companies include This is What We Sang for Kabosh, Fight Night, The Games People Play and At the Ford for RISE Productions. He wrote the libretto for the opera The Alma Fetish composed by Raymond Deane. With Danielle Galligan he co-created Gym Swim Party, a co-production with The O'Reilly Theatre for Dublin Fringe, 2019. He is currently working on The Leap a new play for Fishamble and The Ark, 2021. As a performer he performed Joseph Conrad's Heart of Darkness: Complete, a six hour show for Absolut Fringe, Dublin Theatre Festival and The London Festival of Literature at the Southbank. He has also completed a new version of The Odyssey which has been podcast by RISE Productions.
To Find out More about Tenderfoot in Lockdown CLICK HERE