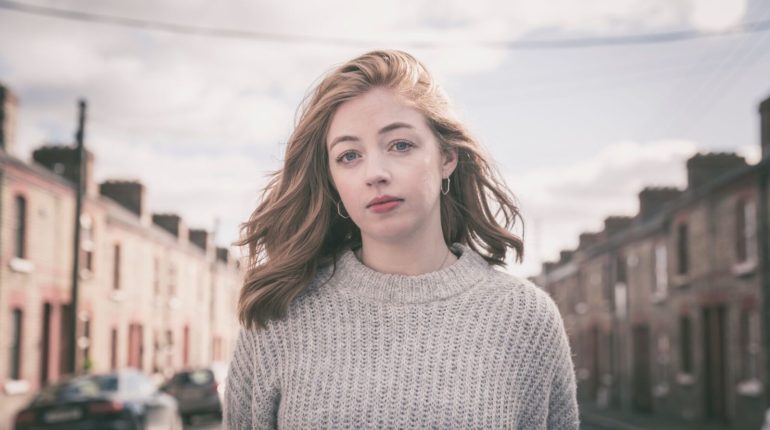 Spotless, a new play by Gary Duggan has its' World Premiere this week at the Civic. We had a chat with cast members Ciara O'Callaghan and Emma Willis in advance of the show. Next up It's Ciara.
Can you tell us about your background and where you grew up?
I grew up in a small town just outside Cork City, lived in Cork till after I graduated college then moved to the big smoke!
How and when did you get into acting?
I got into acting in a local youth theatre in my home town, I loved it so much I started going to auditions when I was 14 and got a short film called The Christening which filmed in London after that I was hooked!
What has been your career highlight to date?
Probably have to be Nowhere Fast,  just  because it was the first job I got after college and my first ever TV series! It was such a fun show to film and I got to work with a class bunch of actors and playing a absolute mad yoke Michelle was great fun.
What inspires you?
People who work hard and are determined! I see so many actors writing and producing their own work these days, it's so inspiring to me.
Can you tell us a bit about your role in Spotless?
I play Jen in Spotless, she's from inner city Dublin and she is about to sit her Leaving Cert. She's incredibly determined and focused on doing well and so she can get out of where she lives, and she really wants a better life for herself – but then she meets Dean and gets a bit side-tracked and things start to go a little off course…
What can our audiences expect?
They can expect humour, emotion and maybe even a scare or two…
What's next for you?
Well after the Civic Theatre run, Spotless will continue on its tour going to Limerick, Greystones, Smock Alley, Sligo, Galway and then Cork!
_________________________________________________________________
Spotless
CLICK HERE TO BOOK NOW 
The Civic Preview 15 April
World Premiere 16 April, finishes 17 April and then on tour
see www.risepoductions.ie