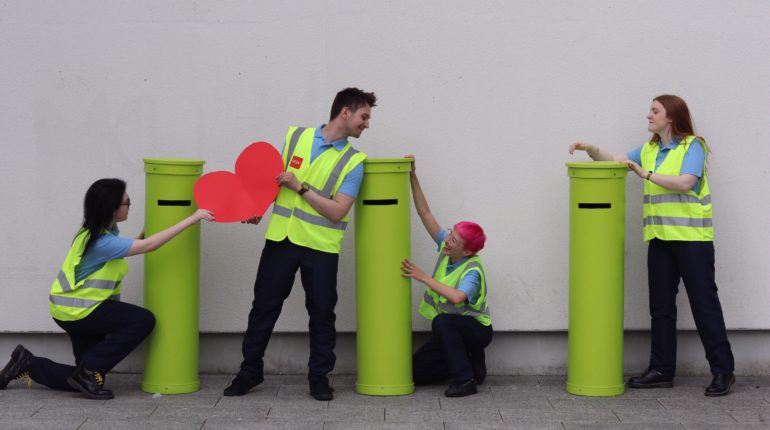 Freshly Ground Theatre is a collective of theatre makers based in Tallaght. The company is comprised of four local artists: Bronwen Barrett, Vlad Gurdis, Michelle Henry and Martha Knight. The Civic are very proud to have supported their work from the get-go and had a chat with them about their past present and VERY exciting future plans.
"Freshly Ground Theatre aim to create contemporary, experimental and ambitious work. We want to challenge, engage and create a dialogue with our audiences.

We all met through Carousel Theatre School in Rua Red and the company was formed by Michelle Henry, Vlad Gurdis and Megan Thompson shortly after we completed our final speech and drama exams. We had amazing opportunities and experiences in Carousel together, including travelling to New York together on a devising exchange as part of our learning. We were always becoming more eager to continue to practice and explore this field. Our teacher Jennifer Webster has always encouraged and inspired us to work hard and follow our passion and we decided to do that! In 2014, we put together a show some other friends from theatre school, to stage it in Rua Red. This was our first ever production!
We have each individually worked with Tallaght Community Arts on several different projects varying from local productions to international theatre exchanges which gave us more exposure to the world of theatre and really helped us develop as artists. We are so grateful to have had support from Tony Fegan and Tallaght Community Arts who have given us so much support and guidance in the progression of our theatre company. Tallaght Community Arts provided the support of a rehearsal space for several projects including "The Black Box", a series of short plays, and the next few productions we worked on. We are also very lucky to have ongoing artistic mentorship from Jenny MacDonald, freelance director and theatre maker whose practice and feedback has greatly influenced us as a collective.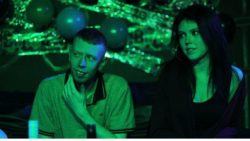 We wanted to take the next step and present our work on a larger platform. We contacted Michael at The Civic and expressed our interest in producing Enda Walsh's "Sucking Dublin' there. The entire team at The Civic were extremely supportive of our ambitions and we had a really successful first production at The Civic. We sold out three nights, and we were really proud of this! Our next production was 'Friction'. We worked with our friend Seán Farrelly who is a freelance Dublin writer. This piece was exploring toxic cultures among young people in Dublin, and used verbatim interviews to explore this topic. This theme was presented as a script with verbatim sections threaded throughout.
Our next two projects, 'Curve' and 'The Bold Step' were funded by Creative Ireland and South Dublin County Council Arts Office. 'Curve' was a piece which challenged and discussed the current examination system in Ireland, while 'The Bold Step' was a story about girlhood, womanhood and sharing memories. For both these projects we invited our community to become involved in our creative process through facilitating theatre workshops in local secondary schools and The Civic.
We continued to collaborate with our community to create work in our most recent project 'Playhouse', which was supported by Creative Ireland and SDCC Arts Office as part of Cruinniú na nÓg. Through facilitating a series of free theatre workshops for 7 weeks, we worked with an ensemble of young people aged 4-16 to create an original show based on the theme of "home". This piece was directly inspired by our young participants and was fueled by their ideas, creativity and individual personalities. The show was presented at The Civic on Cruinniú na nÓg as part of the celebrations in South Dublin.
We are so excited to get stuck into our next project, 'Love Letters', and we are delighted to be supported by the Arts Council, South Dublin County Council and Creative Ireland South Dublin. We're inviting people to write and post personal letters to Tallaght, about Tallaght, for Tallaght. We want to give our hometown the appreciation it deserves and the love it needs. These letters will be used to create a series of theatre happenings including a live installation, 'Ode to a Postcode', which will be presented in The Civic as part of Dublin Fringe Festival from the 20th-22nd of September 2019.
Ode to a Postcode will be an interactive and immersive theatre experience celebrating Tallaght. Audiences can come in and read some letters about Dublin 24, enjoy a nostalgic chat over a cuppa and have a laugh with our Tallafornian Postmen! We are so excited and grateful to be bringing Dublin Fringe Festival to The Civic, Tallaght for the first time, and we hope that this will add to the already rich, inspiring art community in Tallaght."
You can Write your own Love Letter to Tallaght by CLICKING HERE
_______________________________________________
Ode to A Postcode
20 – 22 Sept.
Studio Theatre
Presented by Freshly Ground Theatre as part of Dublin Fringe Festival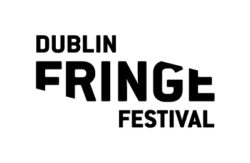 CLICK HERE TO BOOK NOW