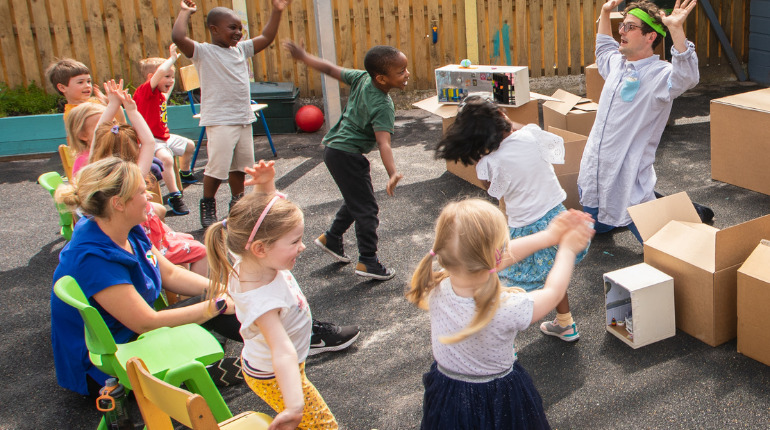 The Civic and Bombinate Theatre recently toured 'Goodnight Egg' to local early years settings as part of 'Ready, Steady, SHOW!, our ongoing programme of work for children and Young People.
In response to Covid-19 the team at Bombinate have reimagined this theatre show to adapt and respond to outdoor spaces. On Monday 31st May 2 shows were presented to the children and staff of the creche in St. Dominics Community Centre in Avonbeg. On Tuesday 1st June, 3 shows were presented in Stratrbright Greenhills and over 100 children enjoyed the performance in glorious sunshine.
On Friday 4th June the team filmed the show in The Civic and we will present the digital premier this Autumn!
Presented as part of Ready, Steady, SHOW! – The Civic's ongoing programme of work for children and young people, across both LIVE and DIGITAL platforms which will lay the groundwork for a deeper exploration into our understanding of what our audiences needs are and, how we best support access to the arts as we emerge from the current crisis. The key focus for RSS! is, PLAY & STORYTELLING. These two cornerstones of excellence are our anchor in all areas of output and a focus for our artist development initiatives.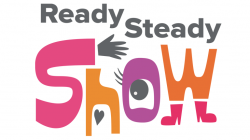 Thanks to the ongoing support of South Dublin County Council and The Arts Council.