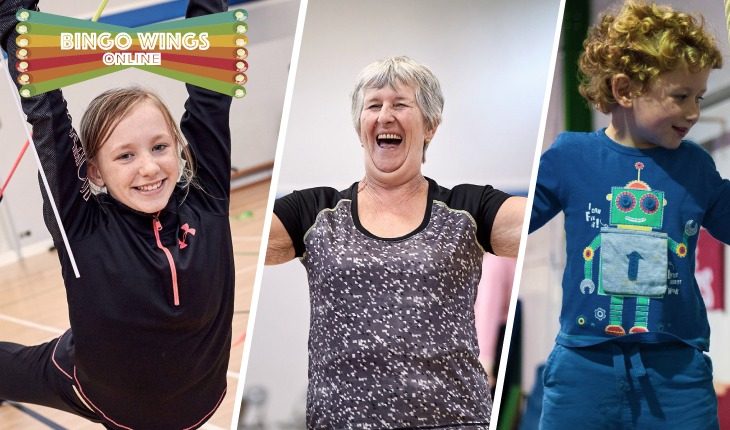 Bingo Wings is Going Online! Beginning Monday 11 May 2020
Join a class for FREE and get involved!  The Bingo Wings Project ONLINE is an intergenerational community project, presented by Fidget Feet Aerial Dance, the masters of aerial spectacle, in partnership with The Civic.  It aims to bring together younger and older people through movement and bingo focusing on arts, health and wellbeing and community dialogue across generations.
This is a great opportunity to come together, try out something new, play bingo and stay active during COVID-19. We'll move, we'll share, we'll play Bingo and we'll LAUGH!
Do YOU want to get involved??
There are 3 classes to choose from :
Mondays 6-7pm Creating from Home
Online Class for 13-18 Year OIds
In this class we are going to let our imagination fly and learn to create from home. The class will focus on acting, improvising and movement, developing skills and bringing ideas together as a group.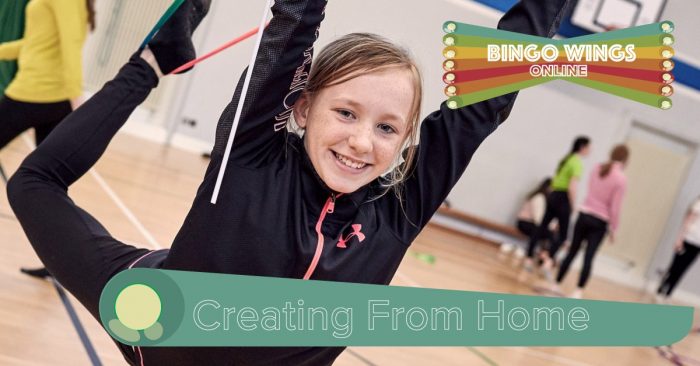 Wednesdays 3-4pm Dance Like Nobody's Watching
Online Class for Seniors 55+
It is never too late to move! In this class, we will learn different dance styles and rhythms keeping our body and mind alive by dancing and having fun! You will feel stronger and healthier than ever before! So get ready to move! This class is suitable for all levels of ability.
Thursdays 2-3pm We Love to Boogie
For every single member of the family (pets are welcome too).
In this class we are all going to move together. We will dance, exercise and most importantly have fun together! So if you love to boogie, join us and let loose!
The Show Must Go ONLINE
We were supposed to do the Bingo Wings Project via face-to-face classes and Open Days but now, with the huge help of Charlene Gleeson our Community Engagement Coordinator and all of YOU excited participants we are taking the show on the ONLINE road.  Already signed up is a choir, line-dancers, youth groups and members of the local community.
We promise lots of fun and Laughs so why not give it a go?
Bingo Wings 'The Show' has been postponed until 2021/22.
Fidget Feet, the masters of aerial spectacle present a stunning new show, a ripping yarn story about love, luck and bingo that takes you on a flight of fantasy, suitable for everyone from 8 years to 98 years old.
Watch the Youtube clip HERE
The Bingo Wings ONLINE Project is a collaboration between Fidget Feet Aerial Dance and The Civic.