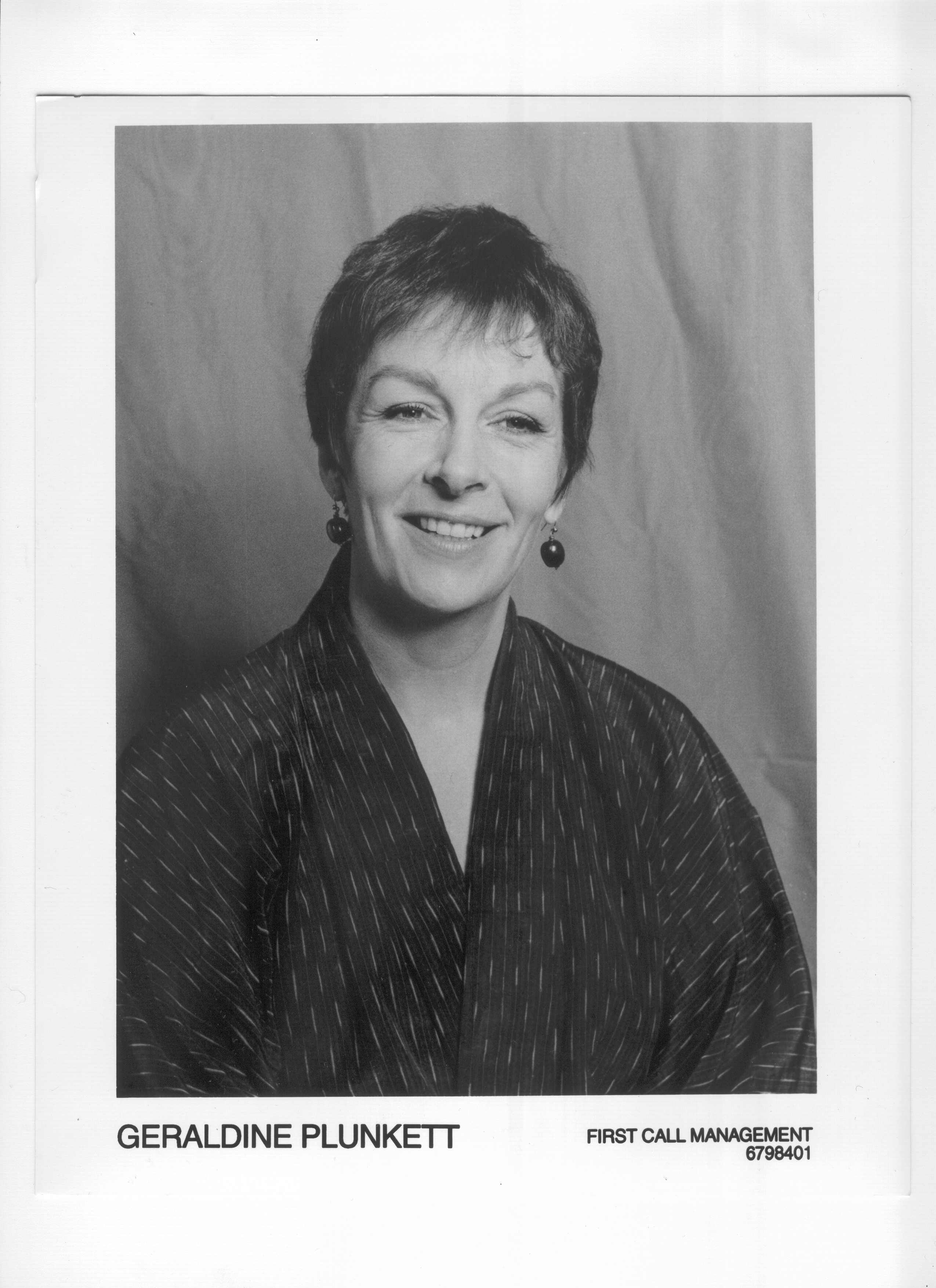 Geraldine plays Auntie Aa in 'Woman and Scarecrow' which runs from 11 – 15 September at The Civic.
Written by Marina Carr, the play is described by Director Geoff Gould as a "darkly comic snapshot of the potential of our lives. Its funny, irreverent, dark, metaphoric, sexy, and we can all associate with it."
We did a quick fire round of questions with Geraldine Plunkett in our 'Green Room' so we can get to know her a little better…
What is your favorite word?
Happiness

What is your least favorite word?
Racism
What sound or noise do you love?
My grandchildren laughing
What sound or noise do you hate?
Loud screeching  traffic
What profession other than yours would you like to attempt?
Painting
Which actor/director would you most like to work with?
Too numerous to mention.

Can you sum up the play in 20 words or less?
A woman on her deathbed clashes with her  other self…… or is  she…. and with her husband and aunt.

Can you relate to your character in anyway?
I understand her bitterness ……but hope  I,m not like her!

Why do you think 'Woman & Scarecrow' will appeal to audiences?
The play is very funny and moving.

About Geraldine Plunkett: Actress
Geraldine was born in Dublin and started acting in the Abbey Theatre. Over the years she
has played in theatres both in Ireland and Internationally. Parts played include Mother in the first production of Tom Murphy's 'Famine' (Peacock Theatre and also RTE television), Juno in 'Juno and the Paycock' ( Gate Theatre, Jerusalem Theatre Festival, Edinburgh Festival, Broadway Festival of 20th Century Arts and Olympia Theatre, Dublin). Other plays include 'The Factory Girls', 'Hummen', 'The Belle of Amherst', 'The House' (first production, Abbey Theatre 2000), 'Pilgrims', Buddlia', 'The Importance of Being Earnest', 'Equus', 'Brighton Beach Memoirs', 'The Glass Menagerie and 'True Believers'.
Recent theatre includees 'Ghost Stories', 'Softly Softly Catchee Monkey', 'Pinching For My Soul', 'The Goddess of Liberty',John B Keane's 'The Matchmaker' with Mick Lally, 'Woman and Scarecrow' (West Cork fit up festival) and Beckett's 'Footfalls', 'Come and Go' and 'Company'. Radio and television includes 'The Clinic', 'Trivia' and Mary McDermott in 'Glenroe'.
Geraldine is married to actor Peadar Lamb and they have six children and six grandaughters.
BOOK TICKETS FOR 'WOMAN AND SCARECROW' HERE OR PHONE 01 4627477