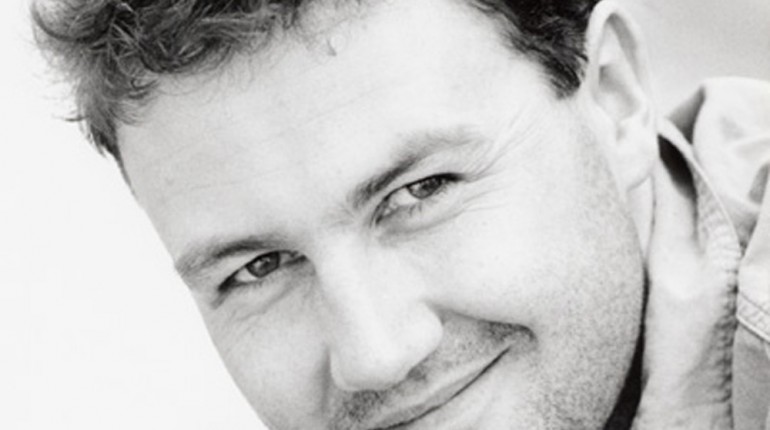 Beyond the Brooklyn Sky
The play is Red Kettle's follow up the The Country Girls. It's about a group of friends that grew up together in Kerry and emigrated to the States in the 80's – some of them stayed, some of them came back, got married – they all went their separate ways – now they're all meeting up back in what was their local village dancehall – to celebrate one of their own (Jack Flynn) who has flown single-handed across the Atlantic in a small plane.
There's seven characters in the play – five of them in their forties now – one (Shannon) a daughter of Mags and one (Jamsie) an older man – the father on one that didn't come home.
There's two love stories in ways – one that is splitting apart – (Josie and Brendy) and one that's re-igniting – Mags and Greg – who used to be childhood sweethearts…
Brendy has plans to row single-handed across the Atlantic – Shannon has her own plans to emigrate, Greg has a secret he needs to tell Mags and Josie has an explosive secret of her own!!!
There's lots of real life stories – with really real characters – with really some of the best actors in the Country – you'll be riveted from the start – as Peter Sheridan (Director) says 'It's the best first time play I've ever read in all my  years working in the Theatre."
Peter recently Directed The Shawshank Redemption and I Keano at the Olympia theatre.

Malachy McKenna as Greg
A graduate of University College Galway, Malachy McKenna trained as an actor under Deirdre O'Connell at the Focus Stanislavski Studio, Dublin, where his play, Tillsonburg won the 2000 Stewart Parker Trust Literary Award.  Malachy has completed the screenplay of Tillsonburg for Subotica Entertainment.
Stage experience includes: Anything but Love (Belltable Arts Centre), The Shawshank Redemption (Gaiety Theatre), An Triail (Tour), Someone Who'll Watch Over Me (Blackwater), IKeno (Olympia & Tour), Macbecks (Olympia), Rashomon(Storytellers), Stolen Child (Calypso), Bob Cratchit A Christmas Carol (Gate Theatre), Macbeth (Tivoli), Tillsonburg (Focus, Canadian Stage Company, Toronto); Caoineadh Airt ui Laoghaire and Cuairt an Mhean Oiche, both by Tom MacIntyre  (Abbey Theatre); Troilus and Cressida and Venus and Adonis, (Theatreworks); True West(Andrews Lane Studio); Garden District, Precious Sons, Death of A Dog and Talk to Me Like the Rain (Focus).
Film and TV include: Deception (Tyrone/TV3),The Clinic (RTÉ), The Tudors (CBC / Showtime), Savage (SP Films), The Running Mate (Treasure Films), King Arthur (Disney), Veronica Guerin (Bruckheimer Films), Michael Collins (Warner Bros), Ballyseedy (RTE), Tom Carson in RTE's Fair City Gleann Ceo (TG4), Mystic Knights (Fox TV), Some Mother's Son (Columbia Pictures), Moll Flanders (MGM), Racing Homer (Ruby Films).
Liz Fitzgibbon as Shannon
Liz FitzGibbon , originaly from Youghal in Co.Cork,Theatre work includes Olivia in Sean McLoughlins End Time directed by John Delaney (Project Arts Center), Shell in Francis Kay's Last Call (TEAM), Aisling in Rosaleen McDonaghs Stuck directed by Jason Byrne (Projects Arts Center), Daughter in Bad Sunday directed by John  Delaney (Bewelys Cafe Theatre) , Angie in Top Girls directed by Jason Byrne ( Galloglass),Susan in The Playboy of the Western World Directed by Jimmy Fay (The Abbey),Tess in Christ Deliver Us directed by Wayne Jordan (The Abbey), Aisling in Bookworms directed by Jim Culleton( The Abbey) and Maria Antonovna inThe Goverment Inspector directed by Jimmy Fay(The Abbey) The Colleen Bawn ,in The Colleen Bawn Directed by Jimmy Fay(Project Arts Center/The Civic/Bedrock),Kate in Taste directed by Maeve Stone (Project Arts Center),Josie in Iron directed by Vanessa Fielding(The Complex),Laura in You Cant Just Leave Theres Always Something (Absolute Fringe Festival).Catherine in 2:36 by Kevin Brew for RTE Radio,She's Not Mine written by Rosaleen McDonagh directed by Aideen Matthews for RTE Radio. Liz played Emma in Fair City and will be appearing as Tina in the second series of rte's Trivia.
Jamie Carswell as Jack
Belfast born Jaimie Carswell grew up in the USA and has trained in performance at the University of Kansas and Trinity College Dublin. Jaimie also completed the professional training course in physical theatre at the prestigious Jacques Lecoq School in Paris.
Recent theatre work in Ireland includes The Blanch with Carpet Theatre (forwhich he was nominated Best Male Performer at the 2009 Dublin Fringe Festival); The Cirque de Legume, (Filmbase) directed by Pablo Ibarluzea (Winner of the Bewleys Award, 2009 Dublin Fringe Festival); Homecoming, directed by Veronica Coburn for RTE Radio; Adventures of the Wet Senor, (Glens Centre) directed by Raymond Keane; The Double Bass (Mermaid Arts Centre) directed by Darragh McKeon; The Spalpeen Bonaparts, (Kinsale Arts Week), and The Firehouse Project directed by Ciaran Taylor.
Recent international work includes an extended Paris run and national tour as Gulliver in Le Voyage du Gulliver with CIE Dramatise in France; The Blank Room, Young Vic, London; The MetroProject, Mangiare Theatre Company, Paris; as a member of Le Clochard Cabaret, Paris; The Honk Project directed by John Wright at the Hackney Empire and Southwark Playhouse in London; and tinylife with the Vampire Cowboys in New York. Jaimie was also a member of the original 24Hour Plays in New York City.
Jaimie's film experience includes the role of Vinnie in Il Est un Vache, directed by Marion Dufranc, Racontre Films, Paris; Gepetto in Ghosts, directed by Maider Truffault, PN Films, Paris; James in Hamilton's Gone, directed by Johnny Gogan, Bandit Films, Ireland. Jaimie also has a number of commercial appearances on national TV and radio in the USA, Ireland, and France. In addition to his work as an actor Jaimie is also a professional double bassist and has played with, among others, Steve Wickham of the Waterboys and Christy Moore.

Catherine Walsh as Josie
Biography – Catherine is a native of Cork City, Ireland. She trained at the Samuel Beckett Centre, Trinity College Dublin. Her theatre work includes:
Dancing At Lughnasa (Gate), directed by Joe Dowling, Sharon's Grave directed by Garry Hynes for Druid Theatre, Eden, by Eugene O'Brien (for which she won the Irish Times/ESB Best Actress of the Year Award 2002), The Gigli Concert by Tom Murphy (Abbey and Australian Tour), Translations by Brian Friel, Love in the Title by Hugh Leonard, Kevin's Bed by Bernard Farrell, Blackwater Angel by Jim Nolan and At Swim Two Birds, all at the Abbey and Peacock Theatres. A Christmas Carol and Phaedra at the Gate Theatre, Dublin, and Werewolves at the Druid Theatre, Galway.
Catherine appeared as Pegeen Mike in Playboy of the Western World and as Nora Burke in The Shadow of the Glen as part of Druid Theatre Company's acclaimed production DruidSynge for Galway Arts Festival and as part of Edinburgh International Festival 2005, directed by Garry Hynes. She then appeared to huge acclaim in these productions at the Tyrone Guthrie Center, Minneapolis and at Lincoln Center, New York as part of the Lincoln Center Festival, 2006. Catherine appeared as Freda in the remounted touring production of The Year of the Hiker directed by Garry Hynes for Druid Theatre Company on national tour.
TV and Film include: Holby City and Family for BBC and RTE, The Ambassador for BBC, On Home Ground for RTE and The Last September, directed by Debra Warner. Radio includes: Eden for BBC Radio 4 and The Monotonous Life of Little Mr. P, by Enda Walsh for BBC Radio 4.
Catherine appeared in Fool For Love directed by Annie Ryan at the Peacock Theatre, Dublin in early 2008. She went on to appear as the Widow Quinn in Druid's production of Playboy of the Western World on tour across North America. She appeared in the new Enda Walsh play The New Electric Ballroom directed by Enda Walsh for Druid Theatre company at the Edinburgh Festival
2008 which won a Fringe First Award, Herald Angel Award and numerous 5 star reviews – and went on to appear at the Perth Arts Festival (2009), Australia prior to a appearing at the Riverside Studios, London. The show went on to appear in a sold out run at the Peacock Theatre, Dublin as part of the Dublin Theatre Festival 2009 prior to appearing at St.Ann's Warehouse in Brooklyn New York and at UCLA Live in Los Angeles. Catherine appeared in the National Theatre of Scotland's premiere of Zinnie Harris's new play The Wheel at the Edinburgh Fringe Festival, Traverse Theatre One, directed by Vicky Featherstone which received five star reviews, was nominated for a Fringe First and won the Amnesty International Freedom of Expression Award.

Vinnie McCabe as Jamsie
Vinnie has over 40 versatile years experience in theatre ,tv, film and cultural entrepreneurship. He trained in Abbey school, went to UCD, and cut his stage teeth with the Project Theatre through pioneering decades of originality, challenge, and transformation of Dublin Theatre. Vinnie has successfully threaded a continuous TV element ( Strumpet City, Glenroe, Dalziel and Pascoe, Fair City,  Game of Thrones), throughout his many years as a leading stage artist which encompassed Experimental ( Unless it Goes On Beyond the Grave, Karak, One Bad Apple, Burke and Blake, Innercity – Outerspace and countless more): Classics ( Krapp, Gogo, Faustus, The Paycock, Sean Burke, Ezra Pound, Buried Child, True West, Fool for Love, Take Me Away): and entertainments (Blood Brothers, Certified `Male', One of our own, That Crowd).  Vinnie led the founding and Chaired the Actor's Centre for the Performing Arts and Film Base, is a former President of the Actors' Union and is at present Honorary Secretary of Idir Lámha – an initiative to establish a statutory honouring Assembly for Performing and Interpretive artists. This is Vinnie's second time to work with Red Kettle.
Sorcha Fox as Mags
Sorcha studied Drama and Theatre studies at the Samuel Beckett Centre in Trinity College Dublin. She was actor and chief storyliner for the Irish language soap Rós na Rún from 1999 – 2009.
Sorcha performed with Donal O'Kelly in his play The Hand which opened the Dublin Theatre Festival in 2002. She directed the Irish Theatre Award-nominated 'Jimmy Joyced!'.
Sorcha performs in Donal's two-hander The Cambria which toured the U.S andran at The Irish Arts Center, New York in 2009 in rep with Frederick Douglass Now and in conjuction with The Classical Theatre of Harlem. The Cambria travelled to the Harare International Festival of the Arts in Zimbabwe and Lusaka in Zambia this year.
Sorcha performed in Vive La! at the Project Arts Centre Dublin, and in 2010 toured Ireland with The Adventures Of The Wet Señor with live music from Kíla. She directed and toured Jimmy Gralton's Dancehall in 2011 and '12 – all for Benbo Productions.
Sorcha won the Best Actress Award for Talltales' Bogboy at the 1st Irish Festival in New York in 2011.
Other acting work includes, Dominic Cooke's production of Tennessee Williams' Eccentricities of a Nightingale at The GateTheatre Dublin,  A Christmas Carol also at The Gate. The Wonderful World of Dissocia for Calypso Productions at the Project and Plasticine for Corcadorca in Cork.
She directed Joyced! by Donal O'Kelly with Katie O'Kelly performing, which has just completed a great run at the 2012 Edinburgh Fringe.
In 2010 Sorcha was awarded a writer's bursary from The Arts Council for her performed poetry project Who Am Ireland?. She is currently Theatre Artist in Residence at The Glens Centre, Manorhamilton and is co-director of Benbo Productions with Donal O'Kelly.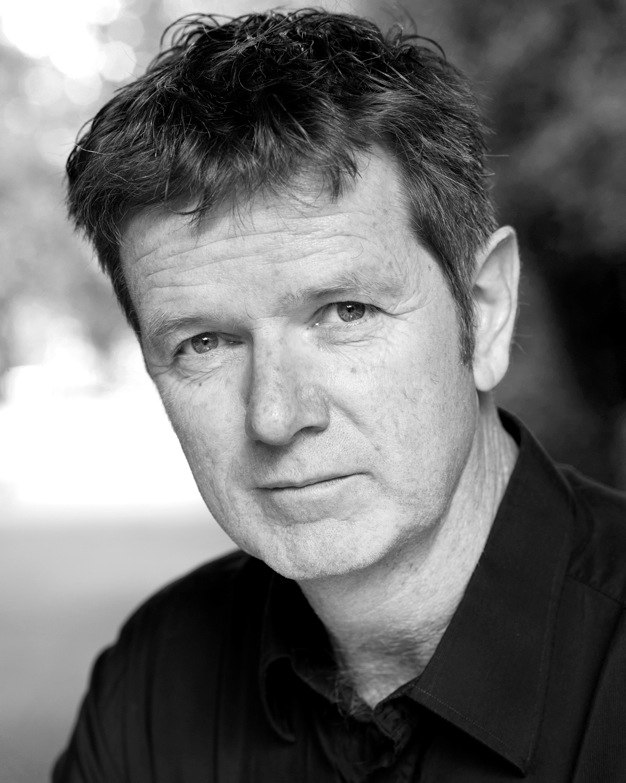 Aidan Dooley is from Galway in the West of Ireland, trained at Guildford School of Acting London and works as freelance actor, writer and director in London. Highlights include 'Philadelphia Here I Come' – Wyndhams Theatre London, 'Elegies for Angels' – Criterion Theatre London, 'DA' – White Bear Theatre London, 'Players and Painted Stage', 'Last Apache Reunion' – SOS Theatre Bristol. National Tours of 'Tales of the Lost Formicans', 'Julius Ceasar' and 'Romeo and Juliet' – Bristol Old Vic Theatre Company. He worked for many years with Spectrum Theatre Projects developing various performance peices and historical characters  for all the National Museums of England including the National Maritime Museum Greenwich where the idea of a story on Tom and Living History Shows to schools and small theatres all over the UK. He also facilitates a Youth Theatre project in our hometown of Rochester with his wife Miriam and Drama Summer Schools in Guernsey in the Channel Islands.
Beyond the Brooklyn Sky opens on Tuesday 25th September for 5 nights.
Tickets are from €10. Contact Box Office on 01 4627477 or buy online at www.civictheatre.ie