JOAN SHEEHY- plays WOMAN

Joan Sheehy is from Granagh, Co Limerick and has worked with all the leading Irish theatre companies and toured extensively abroad and in Ireland.
Joan previously worked with Blood in the Alley on Smallone and other recent work includes Big Maggie (Druid Theatre Co), John Gabriel Borkman (Abbey Theatre and New York), Philadelphia, Here I Come (Second Age) and Last Beauty Spot (Corcadorca)
Appearances with the Abbey Theatre include The Great Hunger, The Gentle Island, The Mai and Yerma. With Druid Joan has appeared in Carthaginians, The Playboy of the Western World, Conversations on a Homecoming and The Spirit of Annie Ross. Productions with Island Theatre Co include Faith Healer, Pigtown, Where He Lies, Lovers and Less Than a Year.
Joan directed Buck Jones and the Body Snatchers (Georgian House,Limerick and Dublin Theatre Festival) – nominated for best production at the Irish Times Theatre Awards. She has also directed Anything But Love and Excess Baggage (Belltable Arts Centre)
Film and T.V work includes, Escape for Virgie, Ros na Run, The Strangers, The Run of the Country, Happy Birthday to Me, The Closer You Get, Marion agus an Bhanprionsa, Trivia, Kilnascully and  Mattie.
NOELLE BROWN – plays SCARECROW

Noelle has been a freelance actor since 1987. She has worked extensively in theatre, film, television, and radio. Her theatre work includes Peer Gynt, Pride and Prejudice, A Christmas Carol, Eccentricities of a Nightingale, Anna Karenina and Jane Eyre at the Gate theatre .
Plasticine with Corcadorca, Hamlet with Second Age, Anatomy of a Seagull, Loose Canon,Juno and the Paycock, ART, Listowel Syndrome, Dublin Fringe, Sharon's Grave, Druid, The Whisperer's, Rough Magic. She has also toured to Australia and America with the Abbey theatre appearing in Ghosts, and Dancing at Lughnasa. She has played the Kennedy Centre in Washington, and most recently the Irish Arts Centre in New York with Tall Tales production of Bog boy, by Deirdre Kinihan. She has also directed several plays for Bewley's Café Theatre, and is currently writing a one-woman show with the support of Fishamble.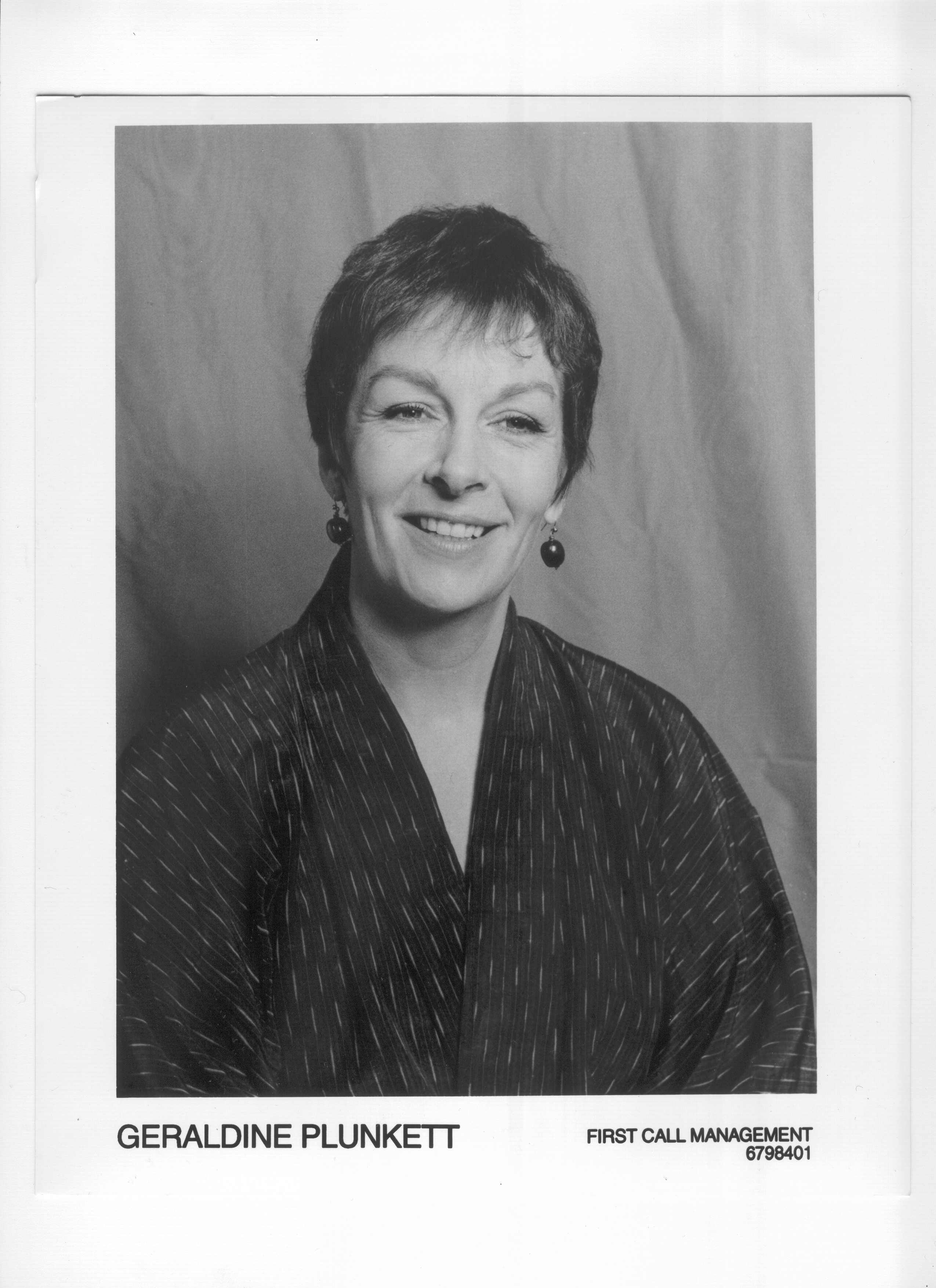 GERALDINE PLUNKETT – plays AUNTIE Aa

Geraldine was born in Dublin and started acting in the Abbey Theatre. Over the years she has played in theatres both in Ireland and Internationally. Parts played include Mother in the first production of Tom Murphy's 'Famine' (Peacock Theatre and also RTE television), Juno in 'Juno and the Paycock' ( Gate Theatre, Jerusalem Theatre Festival, Edinburgh Festival, Broadway Festival of 20th Century Arts and Olympia Theatre, Dublin). Other plays include 'The Factory Girls', 'Hummen', 'The Belle of Amherst', 'The House' (first production, Abbey Theatre 2000), 'Pilgrims', Buddlia', 'The Importance of Being Earnest', 'Equus', 'Brighton Beach Memoirs', 'The Glass Menagerie and 'True Believers'.
Recent theatre includees 'Ghost Stories', 'Softly Softly Catchee Monkey', 'Pinching For My Soul', 'The Goddess of Liberty', John B Keane's 'The Matchmaker' with Mick Lally, 'Woman and Scarecrow' (West Cork fit up festival) and Beckett's 'Footfalls', 'Come and Go' and 'Company'. Radio and television includes 'The Clinic', 'Trivia' and Mary McDermott in 'Glenroe'. Geraldine is married to actor Peadar Lamb and they have six children and six grandaughters.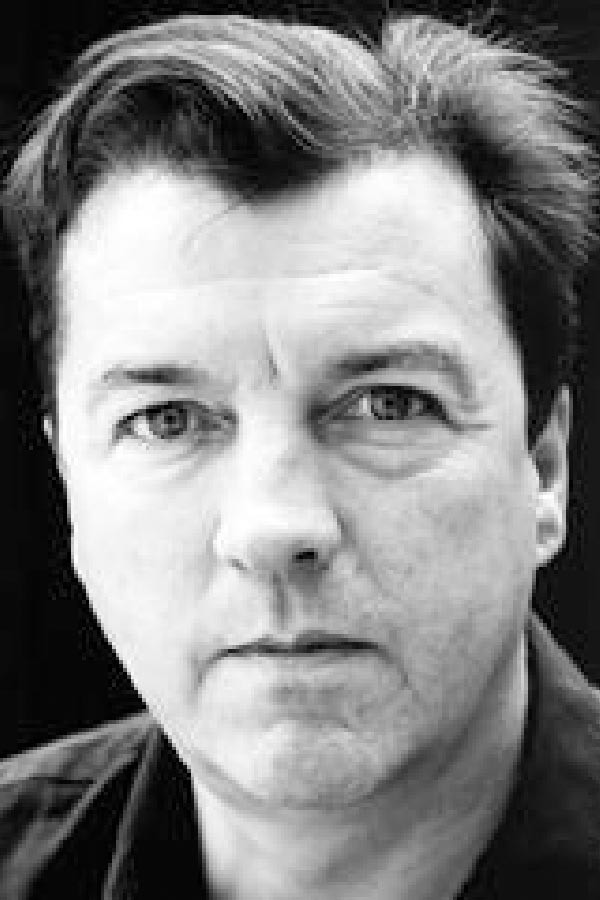 MARK O'REGAN – plays MAN

Mark's previous work at the Abbey Theatre includes The School for Scandal, I Do Not Like Thee Dr Fell, The Plough and the Stars (2002), The Memory of Water, Saint Joan, Juno and the Paycock (1998), The Invisible Mending Company, The Broken Jug, Observe the Sons of Ulster Marching Towards the Somme, Chamber Music, The Last Apache Reunion, and A Strange Occurrence on Ireland's Eye. His most recent work includes The Ghost Show, Art, King UBU, Bleeding Poets, Eejit of Love, Dodgems and Woman and Scarecrow. Other theatre work includes Arcadia, The Old Curiosity Shop, Sweeney Todd, Festen, Fathers and Sons, Sharon's Grave, Peer Gynt, Three Sisters, The Threepenny Opera, London Assurance, A Christmas Carol, As You Like It and All My Sons (Gate Theatre), Borstal Boy, Translations and The Field (Gaiety Theatre). Mark's work abroad has taken him to Edinburgh, Japan, New York and Montreal. He has also worked in the Everyman Palace, the Cork Opera House, the Galway Art's Festival and The Arts Theatre in Belfast. Television credits include Nighthawk, Revenge, Upwardly Mobile and Showbands (RTÉ), Father Ted (Channel 4) and Anytime Now (BBC). Film credits include The Dawning, The Commitments, The Life of Reilly, Black Day at Blackrock, Angela's Ashes, Into the West, Uncle Bill's Barrell, The Last of the High Kings, Leap Year and Milo, which will be released in 2012. Mark reviews films on the Marian Finucane Show on RTÉ One and he is a member of the Arts Council.
GEOFF GOULD – DIRECTOR

Geoff Gould is the Artistic Director and founder of Blood in the Alley Theatre Company and The West Cork Fit-up Theatre Festival. Originally from North Cork Geoff Gould is a L.A.M.D.A graduate. During his time at L.A.M.D.A Geoff taught, directed and founded Blood in the Alley Theatre Company with Playwright Micheal Lovett and Lighting Designer Elizabeth Powell. Between 1996 and 2001 Geoff was the artistic director of The Everyman Palace Theatre Cork. Blood in the Alley Productions include: Woman & Scarecrow (Irish & Paris tour) Catalpa ( Belgium 2011, The West Cork Fit-up Theatre Festival 2011 & 2010, Canadian tour 2008), Jumping The Sharks (Cork & Dublin 2010), , Smallone (Paris & West Cork Fit-up Theatre Festival 2009, Andrews Lane and Munster Tour), When I was God (West Cork Fit-up Theatre Festival 2009 Bewley's & The Madder Market Theatre Norwich) This Ebony Bird (Half Moon Theatre Cork) Tricky (The Courtyard Theatre, London) Howie The Rookie (Brixton Mass, London).
Collaborations: Productions include: 2010 Blood in the Alley & Irish Town Production's After Luke & When I was God (Cork & Shanghai China 2010)
Other directorial credits: include: Brian Friel (two week work-shop KLPAC, Malaysia for Ouroboros) Making History (Ulster, Irish &European Tour for Ouroboros), Brian Friel (celebration tour Paris & Leuven Ouroboros).
Romeo and Juliet (Cork Opera House; Cork, Dublin & Galway) Second City Trilogy (Cork Opera House and Shanghai) Tic (Tall Tales at Bewleys), Brian Friel (rehearsed readings of six plays for the Magill Summer school for Ouroboros) L.AM.D.A : Tis Pity She's a Whore, King John. For Everyman Palace Theatre Cork The Playboy of the Western World(national tour), The Deadman's Beard (national tour). Dr Faustus (Everyman & S.F.X.), Rashomon, Home is the Hero, Religious Knowledge (Brixton Mass, London).
Woman & Scarecrow plays at The Civic from Tuesday, 11 September – Saturday, 15 September 2012. Tickets on sale now – avail of €10 opening night tickets on 11 September. Book Here.