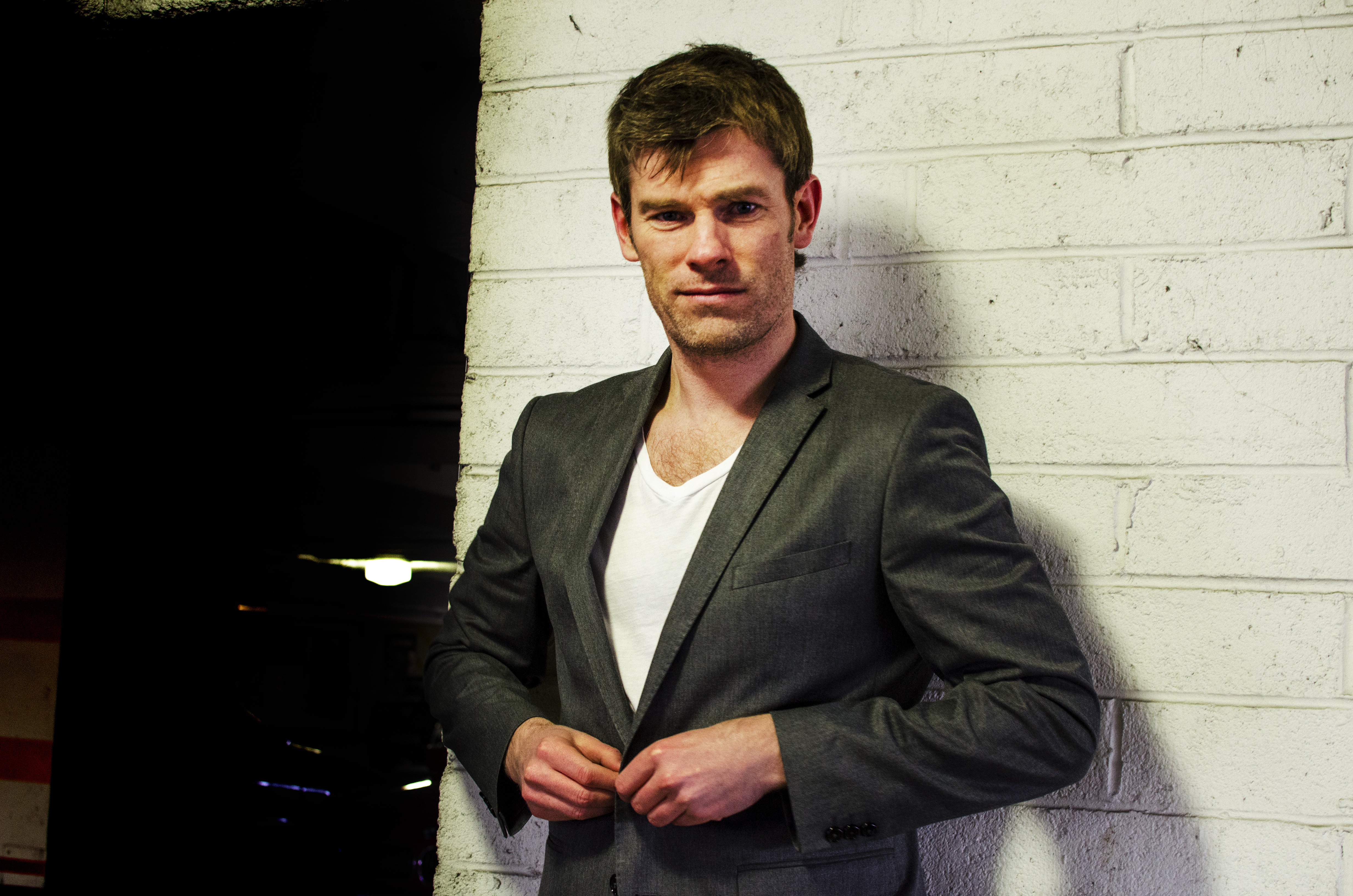 Aidan Bishop is one of Ireland's rising comedians, with TV and festival appearances galore.
Interview by Mary Dennehy, The Echo, Thursday 30 May 2013
Native New Yorker Aidan Bishop, best known as resident MC of the International Comedy Club, Dublin, is bringing his new show How You Doin' to the stage at The Civic this Saturday, 8 June.
Carving a solid name for himself in the comedy world, Aidan, who is the younger brother of Des Bishop, relocated to Ireland more than ten years ago – and has over that time helped transform the International Comedy Club into the city's premier comedy spot.
He also enjoyed a sell- out run in the 2011 Edinburgh Fringe Festival with his critically acclaimed solo show MISSPELLED – which focused on Aidan's dyslexia diagnoses at the age of 28.
Despite a busy schedule, Aidan took five to speak with The Echo.
Is there much of a difference between the New York comedy scene and Ireland?
I was a college student before I left New York so I was only doing comedy for about eight months. There is definitely more opportunities for comedians in New York and bigger things available – if you make it there, you can really blow-up! At the same time, it's a tough place and you don't get paid much as a stand-up. I think Ireland is an easier place to develop as a comedian.
And the audience?
Culturally, the audiences are a little bit different but there are similarities – both like sarcastic jokes. The Irish like a bit of story though, with the New York crowd you have to hit them hard and quick. If the Irish crowd doesn't like your first joke, they'll give you the benefit of the doubt – the Irish don't really like over confidence at the start of a gig anyway. The way I see it, funny is funny no matter what audience you are in front of.
You spent the last 10 years MC-ing at the International Comedy Club, are you still involved?
I got involved in the International Comedy Club when I came to Dublin 10 years ago and it's still my baby, it's my child. I don't have a kid but the International Comedy club comes close, it keeps me distracted.
Tell us a little about the new show, How You Doin'?
I'm pretty confident about it. I'm excited! The show is still evolving at we speak and while a lot of it is new material there is some stuff in there that I've been doing for the past ten years. It's about the world changes over the past ten years – like how children are raised and technology. There is 15 minutes of the best of my last show, MISSPELLED, in there as well. Not a lot of people saw that show.
Whats your comedy style?
I tend to be a little bit silly and my comedy is situational and observational. I'm working comedian so I don't have a "show" and I find that sometimes people don't always trust comedians that they haven't see on TV – they like knowing what they are going to get. I talk a lot about stuff that happens in my everyday life, stuff that will make people laugh – just sharing little situations.
Are you looking forward to coming to Tallaght?
Yeah. I like playing the smaller theatres, people listen to you more and there's less distraction and booze. If you were to compare Queens [where Aidan is from in New York] with any place I think it would be Tallaght, they're quite similar so I think my humour will suit the people of Tallaght. You can tell people that I'm going to do a strip at the end of the show, that might entice them to come [joke].
———————————————————————————————————
Aidan Bishop brings his new show HOW YOU DOIN! to The Civic this Saturday, 8th June 2013 @ 8pm. Tickets are only €12 & €10 concession!
BOOK NOW!