We're so excited to celebrate Culture Night on Friday 22nd September! This is a free event, with something for everybody in the family. Whether you are a regular here at the Civic or a first timer we really feel this event will display a flavour of the wonderful and magical events taking place in South County Dublin's leading performance and arts theatre!  It's free and guaranteed fun. Nothing to lose!
With storytelling, interactive choir workshops, dance and some surprises. There's something suitable for everyone in the family. Join us on 22nd September. There will be four events taking place at the theatre:
Tallaght Choral Society
Main Auditorium | 6.30 -8:00pm
Tickets: FREE (advanced booking and collection required)

The much loved Tallaght Choral Society invade the Civic with an interactive workshop/concert.
A really great chance to join in the great choral favourites and take the roof off!
---
Liz Roche Company
Main Auditorium & Gallery | 8:30-9:15pm
Tickets: FREE (advanced booking and collection required)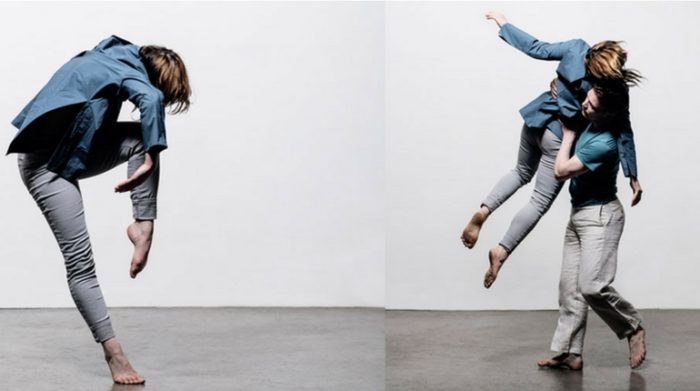 Excerpts from'12 Minute Dances'. Get a real flavour of the work of Liz Roche and her resident dance company
as they share excerpts from their acclaimed work inspired by the world renowned painter Rothko.
---
Candlelit Tales
Interval Bistro | 6:30-7:30pm (family friendly)
Main Auditorium | 9:15-10:15pm
Tickets: FREE (advanced booking and collection required)
6.30 -7.30 in the Cafe.
"The Flight of the Fianna"
– Family Friendly storytelling with Candlelit Tales.
We look back at the some of the lesser knows tales of the Fianna, with musical accompaniment
and our own unique Candlelit perspective, we shall shine a light on some of the stranger sides of the heroes of old.
With Vadik the Viking, you may hear may some facts about Fionn that you haven't heard before!
Adult show at 9.15 – 10.15
"Brotherhood of the Fianna"
– Candlelit Tales revisits one epic journey of the Fianna and introduces the greatest heroes of them all.
---
Writing Workshop for Stage and Screen
Inis Theatre Company
Loose End Studio | 6 – 7.30pm & 8 – 9.30pm
Tickets: FREE (advanced booking + collection required)
Experienced writing duo Iseult Golden and David Horan take a break from rehearsing their new play
'Class' to share with budding authors how to approach writing for theatre and screen. All you need is pen and paper!
---
Some other notable events taking place across the county are:
Rua Red
Gallery tours will explore the themes of and provide an in-depth look at the exhibition The Core Project by Matthew Nevin. Enjoy popcorn while you are whisked away to imaginative places with a screening from Tallaght Young Film Makers, followed by a Q&A session with the participants of TYF.
Rathfarnham Castle
Take a guided tour or self-guide through this fascinating building.

National Centre for Arts & Health
The National Centre for Arts & Health, Tallaght Hospital, will host a series of cultural events including music and arts & crafts from 11am-8pm.
Irish Cultural Centre
Free guided tour around the wonderful 1840 Georgian headquarters of Muintir Chrónáin, and Irish Set & Céilí Dancing Lessons, for all levels.
Ballyroan Library
Join us for a fun-filled evening in Ballyroan library to celebrate Culture Night 2017.
South Dublin County Libraries/ County Library, Tallaght
To mark the centenary of the battle of Messines and the third battle of Ypres (Passchendaele) the library is hosting an exhibition entitled 'Messines, Ypres and South Dublin County'.
Áras Chrónáin Ionad Cultúir – Irish Cultural Centre
Come and have an after-hours visit in the former home and school of Patrick Pearse, the leader of the 1916 Rising. Throughout the night there will be free tours, live music and children's activities.
---
South Dublin Dance Academy
Unit 12 Tallaght Enterprise Centre,
Main Road,
Tallaght Village
7-7:45pm

The students of the Dance Academy are delighted to put on a performance to highlight the work that is done in the Dance Academy!
———————————————————————————————————————–
Culture Night in South Dublin County
BROWSE ALL EVENTS HERE
———————————————————————————————————————–