SoloSIRENs presents their second festival:  How Do We Care? Over 4 weekends in Nov. & Dec 2023
What does it mean to be caring individuals in a caring society? How are we doing it, how are we not doing it, how could we do it better? SoloSIRENs' second festival is a series of performances, workshops, and discussions exploring care from many angles and in many guises.
Join us for one show, one weekend, or the whole festival to be part of the ongoing conversation.
Tickets: €16 & €14 concession.
All 4 festival performances – €50
Saturday workshops free but booking is essential.
THREAD BY TATIANA SANTOS
Theme: Care and Migration
2 and 3 November // 7:30pm Studio Theatre
FREE  Body and Place workshop – facilitated by Neltah Chadamoyo and Tatiana Santos

Sat 2nd Dec. BOOKING ESSENTIAL CLICK HERE  
THE TIGHTROPE WALKER BY JENNY MACDONALD
Theme: Care and Health
16 and 17 November // 7:30pm Studio Theatre
FREE Health/Care workshop-facilitated by Jenny Macdonald and Joe Salvatore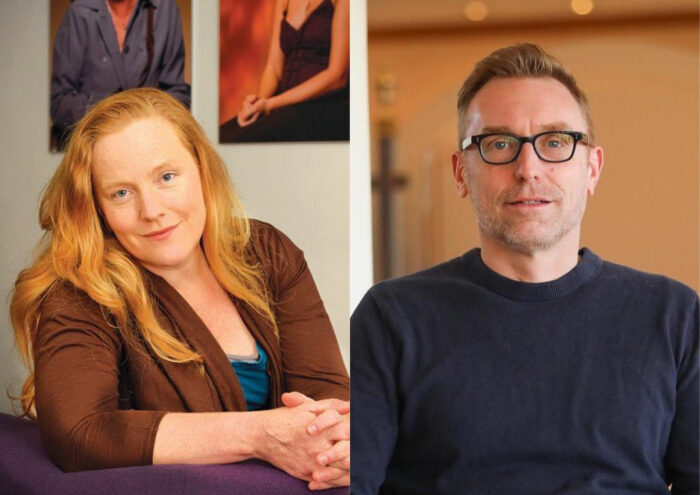 Sat 18th Nov. BOOKING ESSENTIAL CLICK HERE  
"WE WILL EXAMINE…": A CLASS LIFE IN ART – A PERFORMACNE ESSAY BY VERONICA DYAS
Theme: Care and Class
30 November and 1 December // 7:30pm Studio Theatre
FREE Care/Class workshop – facilitated by Veronica Dyas

Sat 2nd Dec. BOOKING ESSENTIAL CLICK HERE
CAREGROUND BY THE SOLOSIRENS COLLECTIVE
Theme: A Caring Society?
14 and 15 December // 7:30 pm Studio Theatre
FREE Closing workshop facilitated by SoloSIRENs Collective.
Sat 16th Dec. BOOKING ESSENTIAL CLICK HERE