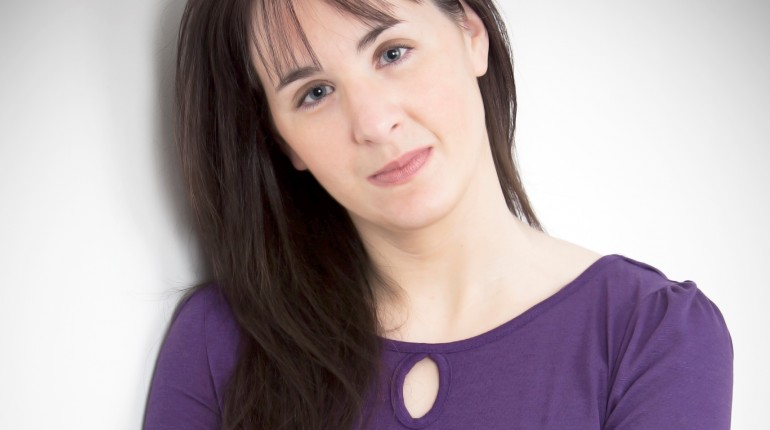 Alice Lynch is the writer of Intentions, a new play about three women at a music festival, which is coming to The Civic on Tuesday, 7th April. We got to know her a little better in advance of the show.
How did you get into performing arts and what's your first memory of wanting to act or write?
I'd always been interested in drama but being naturally shy, I would have found it very hard to walk into a group of actors and ask to join. So I signed up for a few night courses in The Gaiety school of Acting and The Cavan Institute. After the first course I knew I was hooked! I enrolled for Theatre and Drama in NUI, Maynooth and kept going until I had my Masters in Drama and Performance. I started to write plays as part of the course. I studied playwriting with John McKenna in Maynooth and Conor McPherson in UCD. The qualifications gave me the confidence to join a few groups and get involved.
Which famous actors, writers or directors do you admire? Why?
The actress I admire the most is Marie Mullen. She is magic and I feel privileged each time I see her perform. My favourite playwright at the moment has to be Elaine Murphy, (writer of Little Gem). Her writing is so powerful it can make you laugh and cry at the same time. Garry Hynes has done amazing work in bringing The Druid Theatre to where it is today, possibly the most respected Theatre Company in the country.
How did the Moogles Theatre Company come about? Can you tell us a little about the other members?
Myself and two friends whom I met while studying in Maynooth set up The Moogles Theatre Company to produce and promote new writing by women. Having visited local women's groups trying to get new people involved in drama, we have come across some wonderful characters and a huge range of stories that have the potential to captivate audiences. However, when we asked them to write their stories down to be performed the response was always the same- they were sure no one would be interested. Believing the best plays we've ever seen collectively have been plays about 'ordinary' people with whom the audience can relate, we're determined to change this attitude!
We're also committed to getting new people into drama. It can be hard to join a group as many of them are established and have a list of actors they draw from each year. We have brought in new actors in each of our productions, some of whom have gone on to tour with other groups. We've also provided hands on training for people interested in getting involved with sound and lighting.
Deirdre O'Reilly and Catherine McKiernan Ryan, both from Cavan are the other members of The Moogles. Deirdre teaches drama to kids of all ages and is a veteran actress, having won several awards on the amateur circuit over the years.
Catherine McKiernan Ryan also teaches drama, acts and writes. She has won awards for both her acting and writing and has two new plays coming on the scene later this year.
Where do you get your inspiration from when developing a new play?
The idea for my plays can come from anywhere! I can sit down with an idea for a scene or just a single character and the play really only develops as I write.
Can you tell audiences what they can expect from the show 'Intentions' when it comes to The Civic and how the show came about?
Intentions is a 60 minute comedy that offers us a glimpse into the lives of three very different women who each have their own issues to deal with and their own way of coping.
I wrote it after listening to a radio show where listeners phoned in and share their experiences of dealing with rude people on a day to day basis. The presenter reminded then that we have no idea what people are dealing with in their own lives and perhaps we should make allowances. I already had an idea for a play where someone went camping and came back to their tent to find it occupied and the two ideas merged.
What's next for The Moogles Theatre Company? Do you have any future projects that we should look out for?
We have two new plays coming up in the near future, both written by Catherine McKiernan Ryan. Hens is a political satire coming later this year. The main characters are hens who comment on the lifestyle of the family that own them.
Isolation is a darker play, still in development which focuses on the effects mental health can have on family life.
———————————————————————————————————————————————————–
Intentions opens at The Civic on Tuesday, 7th – Saturday, 11th April 2015 @ 8.15pm. Tickets are €12 & €10 concession. Booking here.