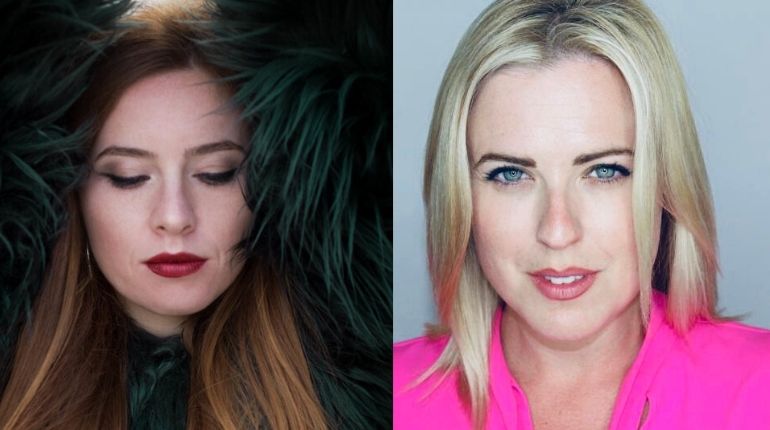 The Bingo Wings Project ONLINE is an intergenerational community project, presented by Fidget Feet Aerial Dance, the masters of aerial spectacle, in partnership with The Civic.  It aims to bring together younger and older people through movement and bingo focusing on arts, health and wellbeing and community dialogue across generations.
We've been working with some fantastic people to bring this together… Meet the Team Here:
Sara Granda Alvarado
Sara Granda is a performance artist from Malaga, Spain and has been based in Ireland since 2017. She has a degree in Drama from Escuela Superior de Arte Dramático de Málaga with a specialisation in physical theatre and  floor acrobatics. Sara was part of the El Espeto Feliz Company and performed with them for several years. She is now the head teacher at the  Irish Aerial Creation Centre and also works with Fidget Feet Aerial Dance Theatre. Sara is delighted to take the project online and her classes have been desribed as warm, friendly and fun!
Charlene Gleeson
Charlene Gleeson graduated from the Gaiety school of acting in 2006 and has worked as professional Actor ,voice over artist and Dance Choreographer for the past 14 years.
She is currently working with the Civic  theatre Tallaght as our community coordinator for the Bingo wings project.  Before the Pandemic hit, Charlene had been working on the ground liasing with groups all over Tallaght- In Kingswood, St. Marks Springfield, Firhouse & Kinamanagh . Now Charlene is bringing the groups online, facilitating technology and getting people logged on. Charlene is thrilled the project has been able to move forward online.
Classes will run into early June with 3 types to choose from.
We'll also get together for the next few Fridays at 8pm to play Bingo and do some moves!  Watch our social media for more updates!