Support our Artists: 0phelia
The Civic has given grants to people across the cultural sector who have lost work due to the Covid-19 crisis.
The recipients of Artist Emergency Relief Fund grants explain, in their own words, what they do and exactly why the grant scheme offers essential support for the nation's artists.
Today, meet musician 0phelia.
My name is 0phelia. I came up as a Hip Hop MC with strong influence from the Drum 'n' Bass & Raggae scenes in Dublin City in the late 90s.
My artistic journey has taken many twists resulting in a rich experience of independent music making in Ireland.
I am an advocate for the independent legitimisation of being a living artist in Ireland capable of supporting oneself from the proceeds of making original art & music.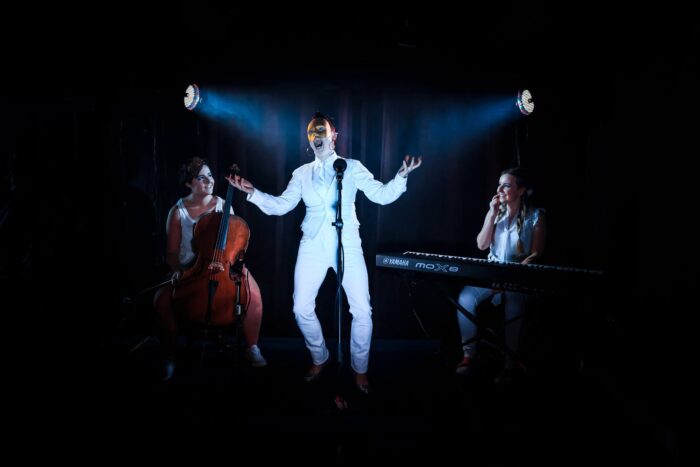 I have been a full-time musician since 2012. I count myself lucky because I am optimistic and rarely bored but this situation is suffocating for many artists & performers.
The Civic Theatre initiative is an act of essential humanitarian aid and I am deeply grateful for the support I received.
The funding, awarded to me, came just before Christmas (a time when many of us depend on gigs just to be able to contribute to the festivities).
Latest release – https://0phelia.bandcamp.com/album/means-of-escape
Website – https://www.opheliamccabe.com/
youtube – https://www.youtube.com/c/0phelia
Find out more about the Artist Emergency Relief Fund here.